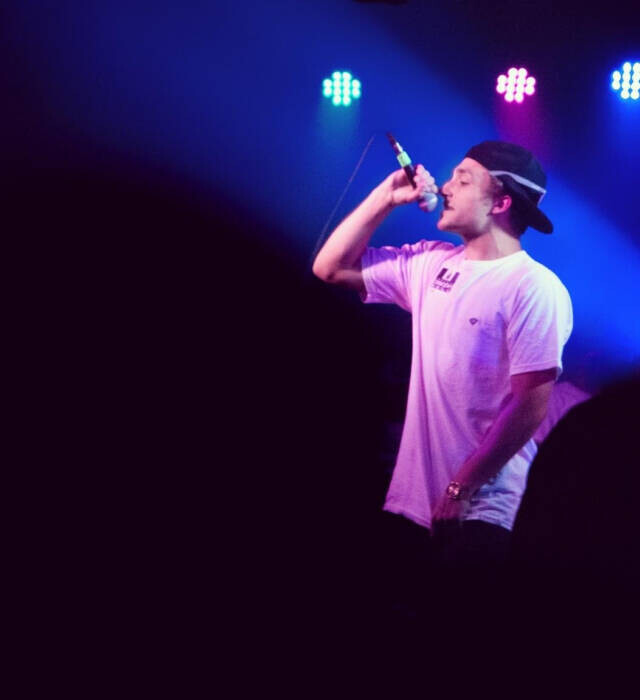 ake Strain is an recording artist from Upstate, New York. He originally rose to success due to him taking a photo by his street sign (Swaggertown Road), and then posting it on the internet, shortly after it went viral and landed him on the front page of Reddit in 2016. Jake also comes from an audio engineering background, he is certified by Avid Pro Tools. Jake Strain is an artist first but he also owns a small independent record label (Swaggertown Records), a recording studio (Off The Road Media), and he just recently launched his artist management / PR company (Yer-Management).
If you weren't an artist what would you be doing right now?
"Well I am an artist but I also own a studio and I recently tapped into helping other artists with consultation, and public relations marketing."
How did you get involved in music?
"That's a really long story but anyways I made a track in high-school on a webcam uploaded to YouTube and got made fun of by the whole school and long story short, I'm here now!"
Do you think you're at your prime in your career?
"I don't consider myself in my prime quite yet, but I'm still tryna build the foundation and have people on the same team, with the same visions."
If you had one message to tell your supporters, what would it be?
"One message I would tell anyone is just never quit, you never know what could happen, if it takes you a few months, a year or a couple years as long as you're progressing it don't matter, you know two steps forward, one step back ain't a big, as long as you're always moving forward."
How would you describe your musical style?
"I would describe my music style really "NY", but I am verseatile, I'm more of a featured artist but I try to keep it Hip-Hop you know, not pop."
How do you prepare before going up on stage?
"Before I get on stage I just observe the crowd no matter how big or small and try to find a way to connect with them, I just let the music speak for itself."
How has COVID-19 affected your music career?
"The pandemic  has affected my career in a few different ways. One being that it put a stop to live performances and in person contact which is a negative thing, but the positive thing about it is it has forced me to invest more time into networking on social media, and spend more time in the studio."
Any new music coming out?
"I always have something in the works, mostly a lot of features, I'm low-key working on a project but it's very time consuming trying to make it a masterpiece. Pay attention to my Spotify should have a few new tracks up there. I plan to release this cypher track with Jarren Benton, in the next couple weeks." 
Jake Strain on Spotify:
https://open.spotify.com/artist/2liN73EoaEZ94CTvL2lXYe?autoplay=true
Stay Connected with Jake & his companies:
Jake Strain Instagram.com/jakestrainmusic  
Swaggertown RecordsInstagram.com/swaggertownrecords
Yer-ManagementInstagram.com/yermanagement
Off The Road MediaInstagram.com/offtheroadmedia
© 2021, Seth Barmash. All rights reserved.