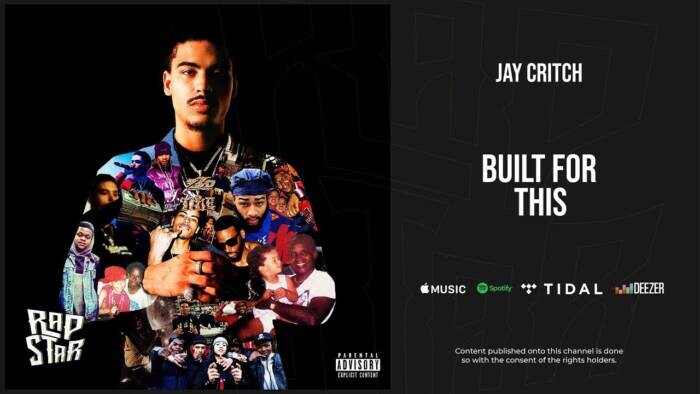 Despite the release of his last album, Critch Tape a couple of months ago, Jay Critch has maintained his traction with videos and singles since then. He's dropped videos for tracks like "Been That" and "2020 Vision," "Go 2 Hell" from the same project, but now he returns with a new song, "Built For This." He talks about how ready he is for the life he has chosen:
As part of his 2020 campaign, Jay Critch released his album Signed With Love. With 11 tracks in just over 30 minutes, the body of work also includes accompanying visuals with titles such as "Take Out," "Talk," and "Been That." As well as last year's tracks, he shared a couple loose ones such as "Bronny". He also contributed to tracks such as Tank God's "Execute," Slayer's "Outside," and DJ Cruz and STVSH's "Get A Bag."
As a newly signed artist, Jay Critch recently released his debut project. In addition to offering 12 songs, Hood Favorite provided features from Offset and brought together 3 fellow New Yorkers on "Try It", featuring French Montana and Fabolous. A couple of loose albums since then include "Cameras," "I'm a Star," and "Dreams In A Wraith." Before that, he was involved in the 4th installment of the Rich Forever mixtape series with frequent collaborators Rich The Kid and Famous Dex. 
© 2021, The Millennial General. All rights reserved.