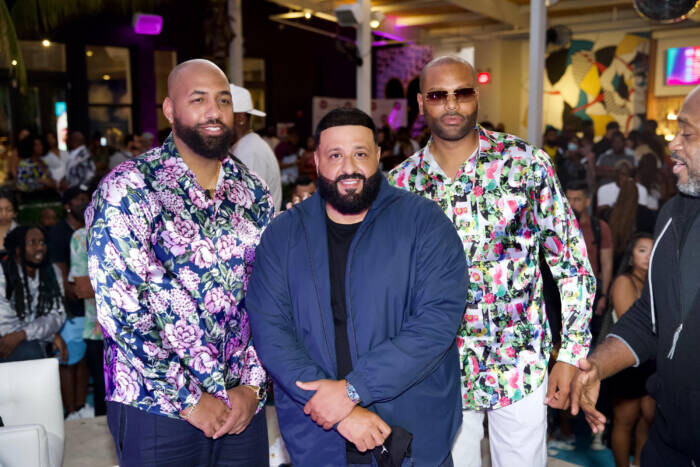 Yesterday evening DJ Khaled got on stage with Rashad Bilal and Troy Millings of the hit Earn Your Leisure Podcast as part of their Art Basel pop-up Earn Your Masters, presented by Ally, Steve Stoute's  UnitedMasters, and Earn Your Leisure.
Khaled spoke to a room full of independent artists and creators about the importance of owning your future, your art, staying authentic, and using social media to promote your business. Earn Your Masters' mission is to discuss the need to fuel financial literacy in educating the next generation of creators and people who are traditionally underserved by financial institutions.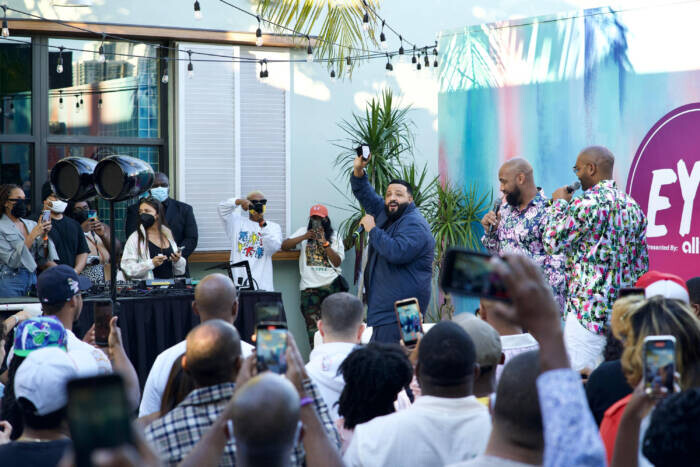 "I'm a producer, I'm a DJ, I'm a father, I'm a friend. I'm in real estate, I'm in retail, I'm into restaurants, I'm into it all. We're supposed to use our social media because it's really a free commercial for your business. One thing I learned about building a great business…If you do good business, you get good business back. If you do great business, you get great business back."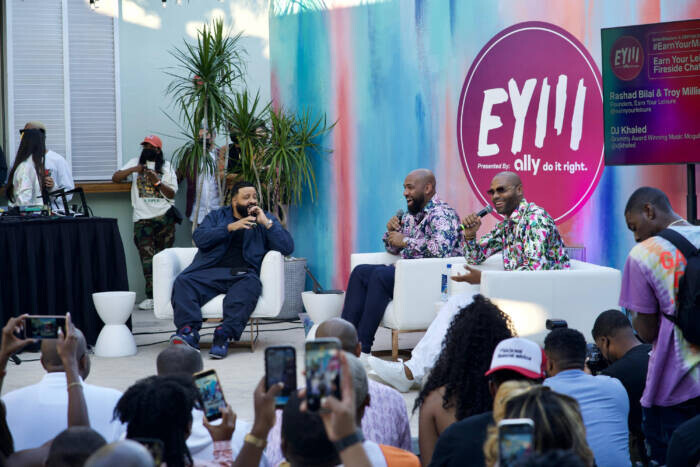 "If you put out greatness, you're going to get greatness back. And sometimes it doesn't happen overnight. It didn't happen overnight for me. Quincy Jones didn't make Thriller until he was 50 years old. Me, when I turned 40, that was when my biggest success happened. I've worked free 90% of my life, 97% of my life, I worked for free. And anyone can vouch for that. But I knew what it would take, and so your social media, you put out that good stuff, you get that good stuff back. That's the key."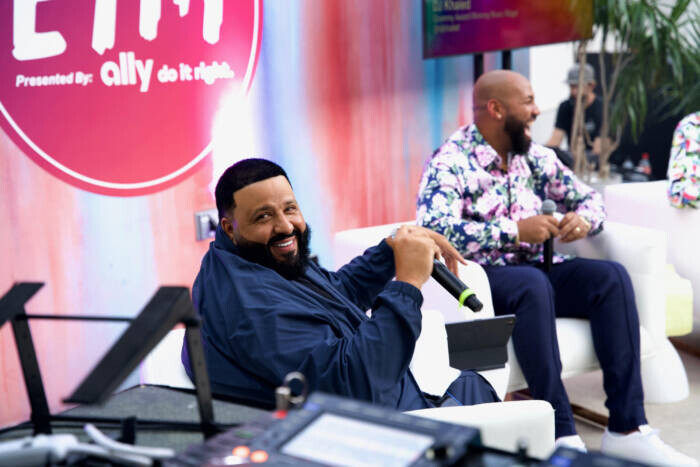 © 2021, Seth "Digital Crates" Barmash. All rights reserved.