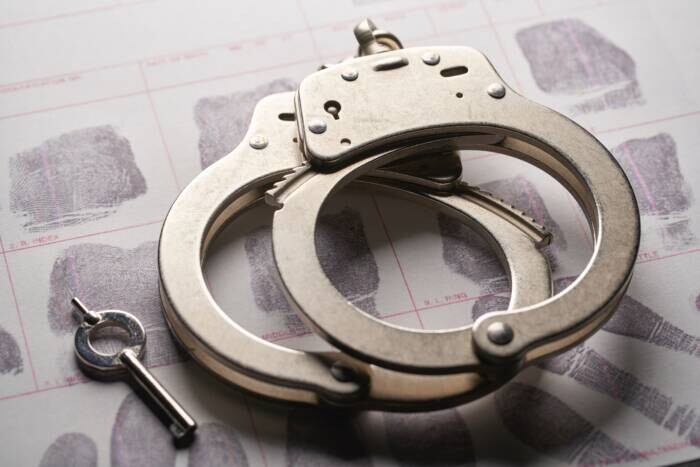 Georgia state troopers' PIT maneuver caused the crash of the car that a 12-year-old Black boy was riding in on Friday (Sept. 10). Young Leden Boykins' family demanded justice on Monday (Sept. 13). 
The Georgia State Patrol has reported that a trooper pulled over Charlie Moore, 35, for speeding. Moore was pulled over around 1 a.m. local time. A mother of the slain child said Moore drove Boykins and his 14-year-old son home after dropping them off to work that evening. 
When Moore was pulled over, police claim he refused to lower his drivers window or provide any form of identification. In turn, the trooper asked for assistance from a sheriff's deputy in Paulding County, who smashed Moore's car window. When Moore's son saw several police cars parked and appeared to be in danger, he told him to call 911. Moore also told his son to ask for a supervisor before calling 911, according to WXIA. 
The trooper followed Moore's car down the highway as he fled, according to police. 
Apparently the driver was driving recklessly as he pursued the vehicle at high speeds," police said. As a result of the use of the Pursuit Immobilization Technique (PIT), the trooper ended the chase. [Moore's] Kia [Sorento] overturned in a ditch after exiting the roadway. "The passenger in the rear seat was unrestrained and was baldly injured." 
Moore and his son both received medical treatment after the accident, while Boykins succumbed to his injuries. Due to Boykins' death, Moore now faces first-degree homicide by vehicle and murder in connection with a felony charge. Among his other charges, police allege that he was DUI, had an open container in the vehicle, was driving with a suspended license, and was assaulting a peace officer. In Georgia, the Office of Professional Standards of the Department of Public Safety is presently conducting an internal investigation. 
Toni Franklin-Boykins, the boy's mother, told NBC News that police should have stopped the chase because the vehicle was carrying children. 
"They took his life from him.". The decision they made was very bad," she said. "He was a sweet kid. A part of me was taken away. I have no idea how to handle this going forward." 
Anthony Boykins, the boy's father, said, "They could set up a roadblock and protect them.". Did they not think of any other option than flipping the car over?" 
© 2021, Jonathan P-Wright. All rights reserved.