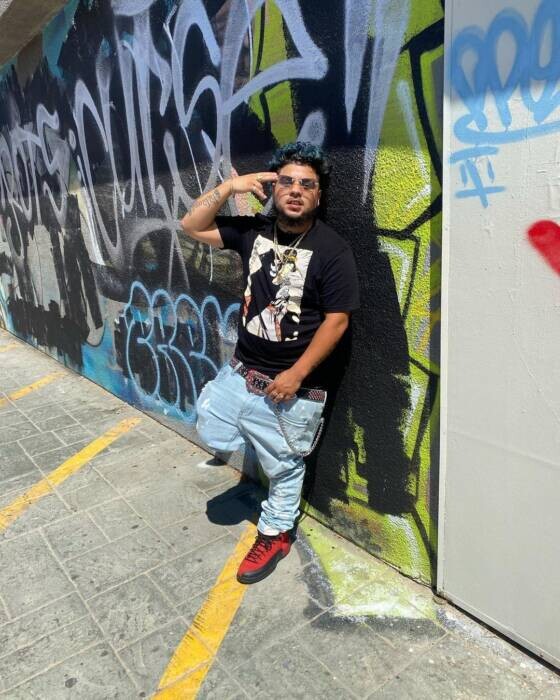 In 2021, the impact of JayDaNavyy grows
Hip-hop music is a bridge connecting their dreams and desperation.
Hip-Hop music is a universal bridge between harsh realities and visionary aspirations.
The American Dream of black people is continually threatened by drug-infested corners, poverty, dysfunctional families, and systemic racism.
Minorities living in America face a two-strike system.
Sports and hip-hop in the hood offer a creative exit ramp to success for young black talented artists. Rap culture was created from the depths of struggle and creative supremacy. The human beatbox, break dancing and converting street dreams into aspirational lyrics have redefined pop and mainstream culture.
Rap generates over ten billion dollars for the worldwide economy. Global affluence and consumer purchasing power make hip-hop attractive to Fortune 500 companies, Wall Street, Hollywood, and more. Globally, Hip-Hop music is streamed, downloaded, and consumed in every part of the world, spanning 7 continents and 200+ countries.
Oakland native and Major Recording Artist JayDaNavyy illuminate raw Hip-Hop energy in Generation Z Hip-Hop. JayDaNavyy's music penetrates listener's hearts and energizes their mental powers to strive for greatness without compromise.
JayDaNavyy west coast signature rap delivery and niche nightclub anthem music provide him with an unparalleled mass appeal factor. His lyrics vividly portray the pain, inner struggles, leadership abilities, and musical genius of JayDaNavyy.
The latest music release from JayDaNavyy, Product of Quarantine, was met with immediate high praise from DJs, FM Radio Programmers, iHeartRadio station owners, and the entire Bay Area. JayDaNavyy's career is trending vertically in 2021, and his digital impact increases daily. Hendrix Music Group is headed by Jimmy Hendrix and represents JayDaNavyy.
Hendrix Music Group is a Global Advocate of RADIOPUSHERS. A prominent monetization agency for entrepreneurs and artists, RADIOPUSHERS provides monetization branding services.
© 2021, Jonathan P-Wright. All rights reserved.