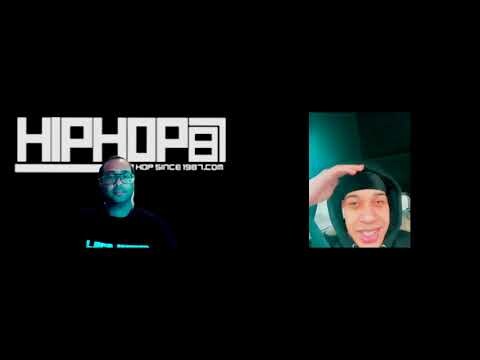 Today, hip-hop artist Mosa announced the release of his new project, Heartbreak University, which features production by legend Mike Dean (credits: Kanye West, Tupac, Travis Scott) and was released via Jas Prince's Young Empire Music Group HERE.
Through his melodic blend of R&B and hip-hop, Mosa captured the attention of renowned music mogul Jas Prince, who discovered Drake and brokered his signing to Lil Wayne's Young Money label. Prince flew the Boston native to Houston and has invested in his career ever since, signing him to his Young Empire Music Group and breaking him into the Houston hip-hop scene in a similar fashion to Drake.
Mosa's work has led him to developing a relationship with Drake, who has become a sounding board for his new songs and posted Mosa's music on his Instagram Story. Reggaeton superstar Nicky Jam also acknowledged Mosa's promise, having reached out to the young bilingual star on Instagram to express interest in a Spanish-language collaboration in the future. Karol G, Farina and esteemed Latin executive Jose Gazmey (the father of Anuel AA) are among other luminaries that have showered Mosa with praise.
"Heartbreak University is some of my most vulnerable music to date," Mosa said. "Every track on the project is based off my own personal experiences that have helped shaped me to be who I am today. I know a lot of people are going to relate, so I'm excited for everyone to hear it."
Heartbreak University embodies the transition period between being in love to now finding one's way without love and includes previously released singles "Mad Friendly" and "Styrofoam." The 13-song project gives listeners a look into Mosa's world as he offers his perspective on love and loss, and comes after his 2019 mixtape Heartbreak Season, an instant classic laced with break-up anthems and lyrical wordplay.
Tune in to the full project and interview with Digital Crates for HipHopSince1987.com after the jump. Let us know what you think in the comments and stay tuned to HipHopSince1987.com for more work soon from Mosa.
© 2021, Seth Barmash. All rights reserved.