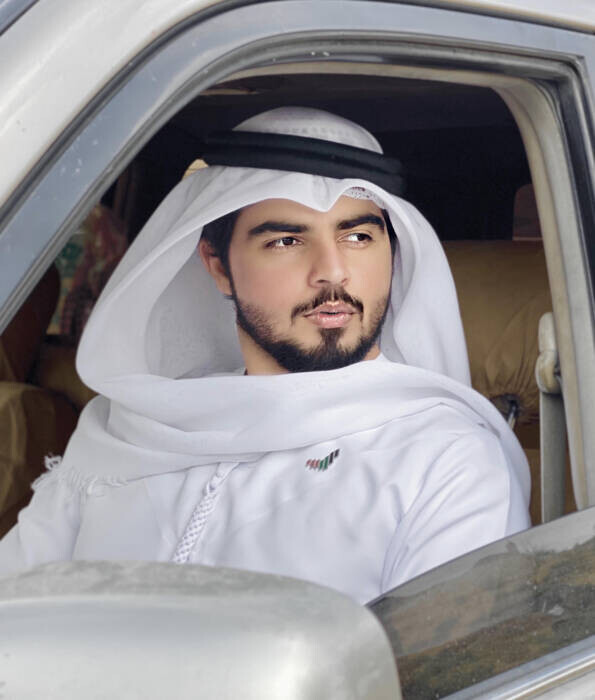 Karimullah Abdul Ghani is an Afghan model and actor in Dubai know as Mr Kareem is a multi talented model, actor and social media influencer from Afghanistan. He started his career in 2015 and has not looked back ever since. Mr Kareem believes that a person should not give up in life if he/she fails, they should try again and again to get success. Mr Kareem was passionate about modelling and lifestyles since his childhood. He did not give up on his dreams of becoming a super star model and actor in Dubai, United Arab Emirates. As an Afghan he tries to express himself and show his audience his true self.
Mr Kareem has over 700,000 followers on TIKTOK and 140,000 on INSTAGRAM. He has a huge social media presence which has helped him step into other fields. He have been starred in 65+ commercials for global brands, ads Billboards ( Abu Dhabi Emirates college of Technology ) Bollywood (RACE3) and Hollywood ( being part of Jackie Chan movie "Vangurd" ), collaboration with different shoots main role, lead role, feature extras events/ Exhibitions and Album song (Villain Anmool Preet ) as well. He have been done fashion walk/ fashion show in Dubai Meydan 2018 and Dubai Ladies club 2021. Mr Kareem has been starred in TV commercial pre Covid-19 MOHAP-UAE's most important message for the Locals and residences, and have been chosen by the director for the main role  " THE YEAR OF TOLERANCE" by the United Arab Emirates Ministry of Interior, and have been starred for main role for Abu Dhabi City Municipality. His ethnicity is Arab so that's why he has been chosen by a lot of casting directors and Producer.
He use to make Tiktok videos in a different category such as Fashion, comedy, lifestyle, message, and go with Tiktok trend. And also he posting his work videos, Tv commercial, some BTS of his shoot(if allow) on his INSTAGRAM and a huge Track Performance, insight overview is always amazing he is gaining day by day new engagement in term of real organic followers, likes, comments his max reached accounts in 30 days is 7.5M.
Instagram
TikTok
© 2021, Seth Barmash. All rights reserved.