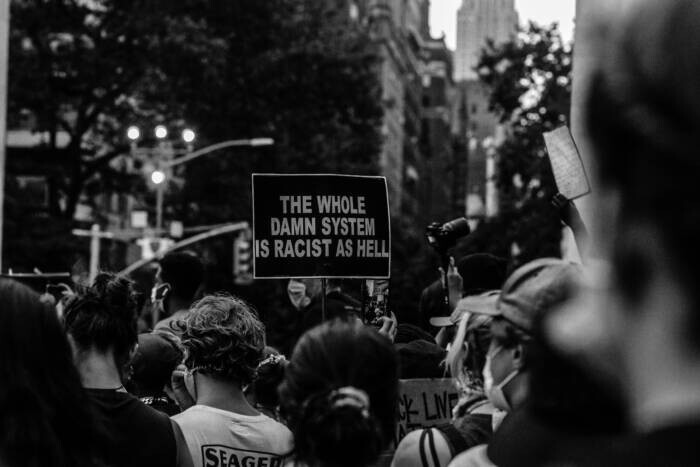 After investigating Aurora Police for 14 months following the death of Elijah McClain, it was concluded that the department is "racially biased." 
As of Wednesday (Sept. 15), the Colorado Attorney General's office released a report that finds that the Aurora Police Department employed racially biased policing, used excessive force, and failed to accurately input information for community interactions under state and federal laws. 
Additionally, researchers found that the department used force two and a half times more against people of color than against whites. By population percentage alone, the local police detained 1.3 times as many people of color in Aurora as whites. Black community members were arrested nearly two times as many times as white community members.
The report found that about half of the people who Aurora Police used force against were Black, despite the fact that African-Americans make up 15 percent of Aurora's population. 
This probe was conducted in response to the fatal shooting of 23-year-old McClain, a Black man, by Aurora police officers as he was walking home in December. McClain had been reported as suspicious by someone calling 911 and was apprehended by police. The family of McClain writes that he wore a ski mask at the time of his arrest as he was anemic. 
As the police began choking the young man, they grabbed him by the neck. In body camera footage, McClain can be heard pleading with the officers, claiming he was not violent and could not breathe. Upon arrival of the EMTs, they gave the man a shot of ketamine, which later resulted in him suffering a heart attack in the ambulance. The hospital declared McClain to be brain dead and removed him from life support a short time later. 
An inquiry by a grand jury found three police officers and two paramedics responsible for his death. In addition to manslaughter and criminally negligent homicide charges, all five defendants are facing several other charges. Among the charges against Randy Roedema, Nathan Woodyard and ex-cop Jason Rosenblatt are second-degree assault with injuries with intent to cause corporal harm. 
In an opinion letter to the city attorney general, the attorney general recommended that the police department undergo training, systems and policy changes. There will be two months to reach an agreement between Aurora and the Colorado Department of Law. 
© 2021, Jonathan P-Wright. All rights reserved.