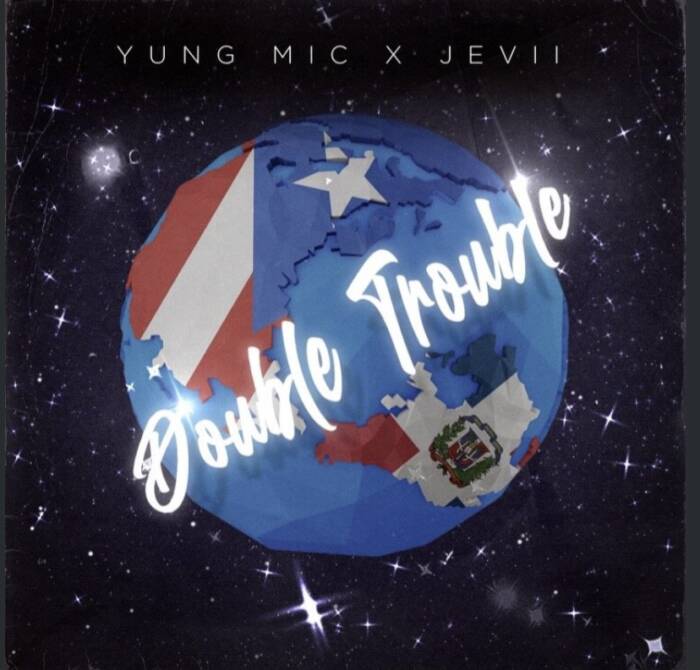 Yung Mic and Jevii unite to release a brand new project titled, "Double Trouble" which was released on the 13th of December with a track list featuring 9 new songs from the duo. The catchy title truly summing up what the album has to bring to the table as both Yung Mic and Jevii provide us with their best work yet. 
Yung Mic from Puerto Rico and Jevii from Dominican Republic both make the Latino community proud as they both collide both of their talents and versatility to create a cohesive yet very diverse project. Along with giving back in a time of need with their music, Yung Mic and Jevii are also giving back to the community during the holiday season. 
On the 23rd of December Yung Mic and Jevii organized a toy drive at The Point Community Development Corporation located in The Bronx, NY, which resulted in them collecting around $5,000 in toys. By following Covid-19 safety protocols and spreading the word, the toy drive was a success. Also thanks to the Executive Director Danny Peralta, who opened the doors of the community center to help them make a difference this holiday. 
You can stream the new mixtape on all streaming platforms now.
Follow them everywhere and stay tuned here to HipHopSince1987.com for more work soon from Yung Mic and Jevii.
@yungmicghm @mrjeviighm @ghmthelabel
© 2021, Seth "Digital Crates" Barmash. All rights reserved.