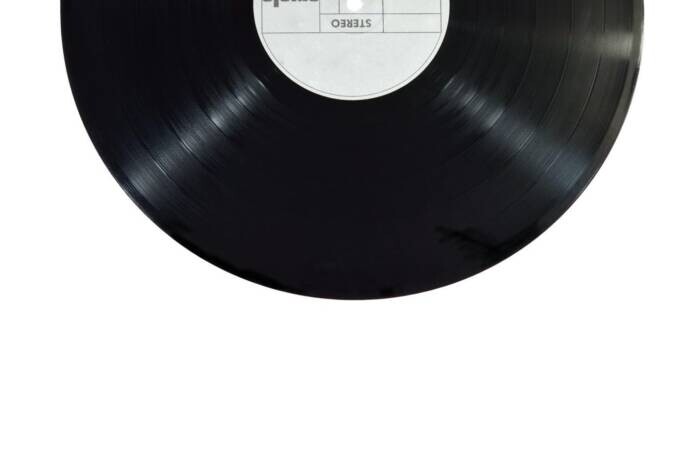 Artlist, the subscription-based music licensing platform that offers royalty free music has taken a step further to delight its diverse clientele by solidifying its presence on Spotify. With a channel and albums on Spotify, Artlist has now comcretise its penchant for having a ubiquitous presence that will bring it closer to visual creators.
Artlist's Latest Spotify Album
If you prefer listening to songs on some of the best music streaming services, as many of us are fond of, then you'll love the fact that Artlist now has a channel on Spotify. What's more? They have series of albums on the channel, and recently released a new album titled Artlist Original.
This Album offers listeners access to some of the greatest royalty-free music by some of the company's best music contributors. There is no doubt that if you tap on the play buttons, then you're likely going to be interested in listening to every piece of music in the album. Such is the range of quality and thrill on offer.
Artlist's Spotify Album Overview
With over 10,000 songs in its music catalogue, Artlist handpicked the best new tunes from independent artists across different countries—from local communities in Asia to more western sounds from London and L.A. The audio quality is nothing short of superb.
You may definitely want to stay glued to the channel because new projects are added regularly. A dedicated Artlist team surfs through thousands of files that are submitted to them and then compile some of the best into an album for the listening pleasure of all and sundry.
The songs in the Album are of varying length, with some being under 2 minutes while others are well over 4 minutes.
What is Royalty-Free Music?
Perhaps you're in a mild confusion on the meaning of Royalty-free music and how you can apply it to your visual project. Well, Royalty-free music from Artlist offers video producers the cheapest and easiest way to use licensed sounds in their projects.
By projects, we mean films, documentaries, social media posts and other types of visual content you think requires sound effects or music to give it a blockbuster appeal. The basic advantage of a quality royalty-free sound is that it helps your audience feel emotionally connected with your video.
If you're considering to rather opt for an existing mainstream song, then it's best that you rethink your decision as licenses from mainstream songs are very expensive and, to say the least, can be super restrictive to use. Also, it's unlikely that you'll get the permission to use a mainstream song except you're famous enough to make it worth their while.
With just a little token, Royalty-free music from Artlist will offer you inexhaustible sound usage. A single subscription plan allows you to use the sound whenever, however, and on whichever video you desire.
What is Artlist?
Artlist is a top-rated platform for getting high-quality royalty-free music options. The service has an ever-evolving list of music that can be the perfect piece you really need to give life to a visual scene. What's more? Artlist offers a single & affordable subscription package that grants platform visitors access to its entire catalogue of sounds.
What's more, Artlist has a highly effective customer service team that provides adequate guidance to users, and its pricing is one of the best among its competitors. With over 10,000 tracks in its catalogue, there is little wonder why it's the preferred destination for visual content creators who truly desire nothing but artistic excellence. Artlist also features an impressive library of sound effects that are nothing short of perfect for movie blockbusters.
Can't I just use any music?
Unless you're willing to be imprisoned or massively fined, you need to license a piece of music before using it. Although you can easily get away with using less popular songs without permission, using mainstream songs without permission will definitely get you in trouble. If you've added a piece of background music to a YouTube post, you'll notice how swift the platform takes your video down. That's how swift retribution can be in some instances because most music publishing firms use highly sophisticated tools to detect any unlicensed use of their songs. This means that you may receive a DMCA notice within seconds of hitting the upload button. And this can result in a myriad of crises: first, your account on the platform may get deleted, secondly you may get sued and fined, or may even receive a custodial sentence as a repeat offender.
What makes Artlist different from other royalty free music platforms?
Let's consider some factors that make Artlist better than its competitors:
Music Library: The first thing any content creator should consider is sound variety. To find an ideal soundtrack for a scene, it's imperative that you surf through a wide range of moods and genres.
With well over 10,000 songs, Artlist has more songs than any user can need within a lifetime. What's more? The platform regularly updates its tracks periodically.
It's true that some platforms have more songs than Artlist, however, none can outmatch its quality and diversity.
User Experience: The most noteworthy difference between Artlist and other royalty-free music platforms is in user experience. A quick visit to other platforms will leave you lost and confused as they mostly feature a disorganized menu.
However, Artlist believes that an appropriately sorted out library catalogue is key to differentiating between an excellent and a mediocre platform, as such, the company ensures that surfing through the well-detailed catalogue of music and sound effects leaves users with nothing but the best user experience possible. The user interface is visually pleasing, minimalist and impeccable, making navigation simple and fluid.
Price: This is one factor that's dear to everyone, especially when you're trying to produce content on a tight budget. With regard to this, Artlist shows itself as a shining light in the market. With an annual payment of $199/annum, Artlist grants you access to its entire music catalogue.
It's true that there are alternative royalty-free music platforms with somewhat lower prices, payment-per-track plans, or fractionated payment. But none can compete with Artlist in its offerings and quality.
© 2021, Seth "Digital Crates" Barmash. All rights reserved.