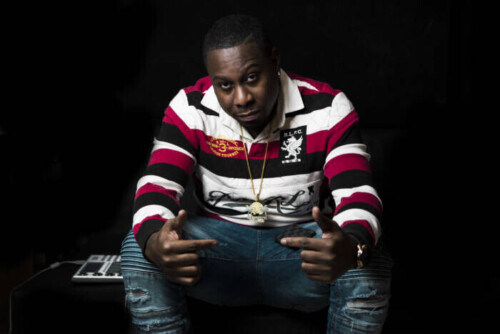 Spawneezy, who had his beginnings in Kingston, Jamaica, rapidly established himself as one of the DJ scene's most eclectic and dynamic individuals after moving to the UK at a young age. This dancefloor legend has an uncanny knack for seamlessly blending genres from reggae to hip hop to dancehall and more.
Spawneezy is now known as "Spawneezy Records," and he takes great delight in creating all of his own beats. Without further ado, let's get this party started.
Hello Spawneezy! Before we get started, we'd like to know who Spawneezy is.
I was born in Kingston, Jamaica, although I spent most of my childhood in the United Kingdom. I'm a DJ and a producer, but I don't want to limit myself to just one aspect of the music industry. I am open to trying new things, and in addition to that, I make my own beats and am working on establishing a reputation for myself as an independent record artist.
What got you interested in music in the first place?
My love of great music, together with the ambition to carve out a unique identity for myself in the music industry and to use my music to bring people closer to one another, served as my inspiration.
From a very young age, I spent a lot of my leisure time trying to learn more about how music was formed and how it was put together, and I've always found it fascinating. The more I did it, the clearer it became that this is what I want to do for the rest of my life! I can't see a future for myself without music.
How would you describe your own development and being original?
Having worked in the music field for some time, I've developed the skills necessary to perform in front of a large audience and sense the energy on the dance floor. And, certainly, we must strive to be original, and by all means, take inspiration from others, but don't just repeat what they've already done.
Labels and organizations do not hunt for copies; rather, they search for unique and up-and-coming talent. Taking the "easy way" may seem like the best option at the time, but in the end, no one will know your name.
So, concentrating on making high-quality music that brings joy and excitement to you rather than worrying about what styles are now trending or popular is the most effective strategy for maintaining your originality in the music industry. If you invest your valuable time and energy into creating music that is actually original, you will see the benefits of your efforts.
What has your journey so far been like, and what are your tips for mastering the art of DJing?
My professional journey has been really great so far as I'm growing and learning about the different aspects of the music industry. After releasing my Bad Brit Riddim album, I've seen an increase in the number of people who are interested in what I have to offer.
And as for tips for mastering the art of DJing, I have a few. Make sure your playlists are always updated. Don't limit yourself to just listening to new music; you can also explore older albums. If you're a DJ, learning about various types of electronic music may help you expand the scope and depth of your musical repertoire while also helping you remain true to your own style no matter where you perform or what time of day or night you play. When DJing, always read the audience and the club atmosphere. Finally, train your ears and musical senses until they become second nature.
Lastly, we would like to know about your upcoming projects and your ultimate goal in life.
I'm looking to release a new dancehall riddim called the Good Gal Riddim, featuring Capleton, Qraig Voicemail, Darrio, and Yeshie Renee. This riddim is an original Dancehall Riddim fused with a fresh new sound and is scheduled to drop this summer. I want my music to be heard globally, so stay tuned, as I'm coming to make BiG waves in the music industry with my unique beats and production.
© 2022, Tedfuel. All rights reserved.