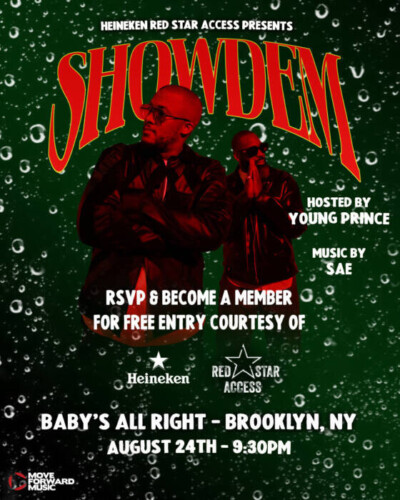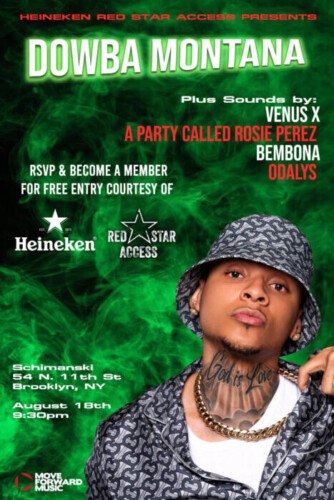 It's officially August, and we have some heat to end your Summer!
Today we introduce, Heineken Red Star Access, your connection to exclusive entry and upgrades at the hottest events in your city. We're highlighting emerging artists and supporting the artistic community in NYC, brought to you by Heineken.
On August 18th, at Schimanski, Red Star Access highlights Dominican culture in Brooklyn, with New York hometown hero, Dowba Montana (check out his smash "Esta Si" which was sampled on Bad Bunny's 'Efecto') backed by a super lined up of Latina DJs, anchored by Venus X, Odalys and A Party Called Rosie Perez. Free with RSVP Here.
On August 24th, at Baby's All Right, Red Star Access brings the legendary Nigerian duo, Show Dem Camp, to Brooklyn for the very first time, hosted by Young Prince, with a full live band, and free with RSVP Here!
Plus! This weekend, shows by Kenyon Dixon, Homeboy Sandman, and the hip-hop event of the Summer, Rock the Bells! Check out more below, see you in the crowd!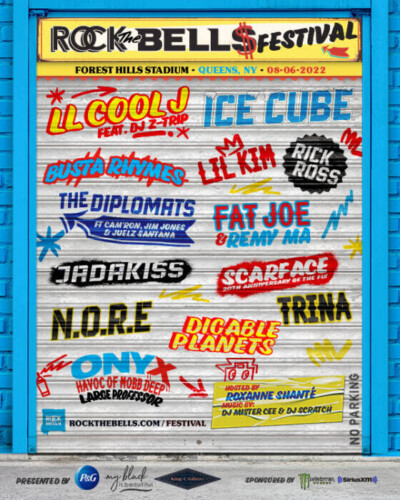 SATURDAY, AUGUST 6TH
@ Forest Hills Stadium | GET TICKETS
This is a day-long celebration curated by LL COOL J in his hometown, Queens, NY featuring live performances from some of the most iconic MCs of all time, including LL COOL J feat. Z-Trip, Ice Cube, Rick Ross, Busta Rhymes, Lil Kim, The Diplomats ft. Cam'ron, Jim Jones & Juelz Santana, Fat Joe & Remy Ma, and many more.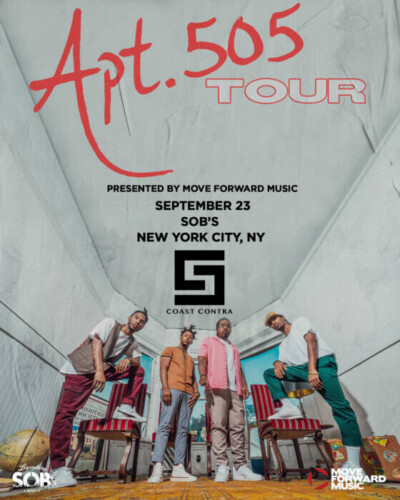 COAST CONTRA
FRIDAY, SEPTEMBER 23RD
@ SOB's | GET TICKETS
Twin brothers Ras and Taj Austin, sons of West Coast rap legend Ras Kass and Soul songstress Teedra Moses, met Colombian-born Rio Loz in high school to assemble Coast Contra. After releasing their first mixtape, the trio found its fourth member Eric Jamal, a bubbling rapper out of North Philadelphia, PA.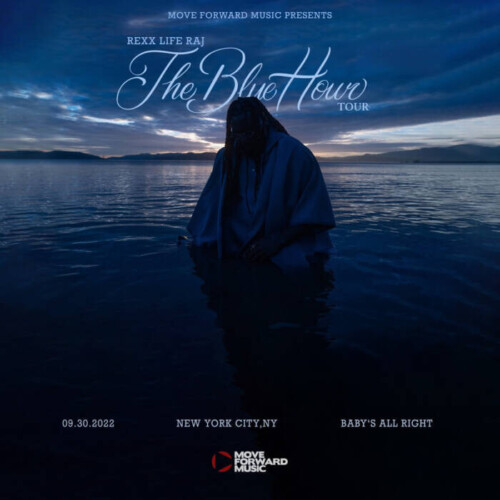 FRIDAY, SEPTEMBER 30TH
@ Baby's All Right | GET TICKETS
On the heels of his fifth EP as Rexx Life Raj, Faraji Wright was ready to lighten things up a bit. He'd cultivated a fanbase by fusing introspective personal and political commentary with sunbaked Bay Area grooves.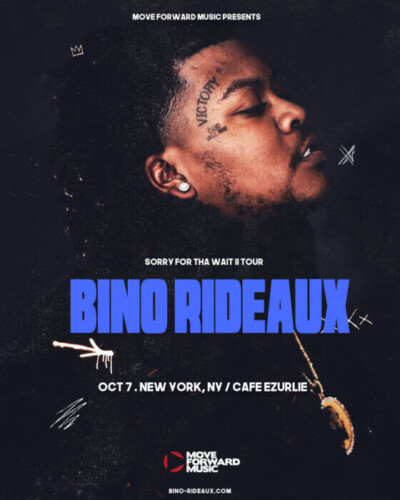 BINO RIDEAUX
FRIDAY, OCTOBER 7TH
@ Cafe Erzulie | GET TICKETS
Bino Rideaux sounds like Southern California after dark.
Through thick smoke from every angle, his melodies glow as iridescently as streetlights do, while wavy flows sway similar to palm trees. The Los Angeles singer, rapper, and producer cruises out of South Central with a nocturnal fusion of hip-hop and R&B, putting up numbers with over a quarter-of-a-billion streams and just shy of half-a-million followers.
© 2022, Seth "Digital Crates" Barmash. All rights reserved.