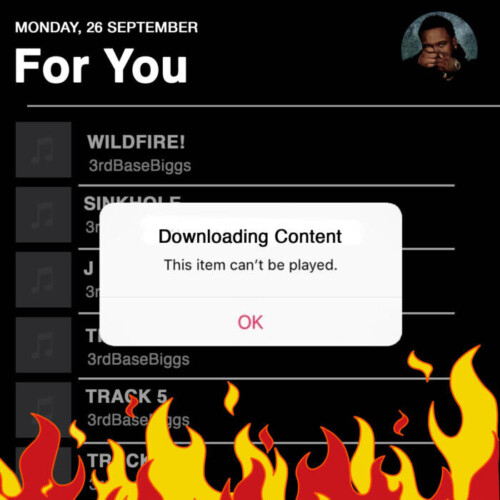 Harlem's very own rapper 3rdBaseBiggs is known to his peers as being "blunt and in the streets", which will be reflected in his music. Biggs' started his relationship with music at a young age. He was first influenced by 50 Cent's Get Rich Or Die Tryin album, Biggs found that he could relate to most of what was taking place in and outside of 50's lyrics. Later on when Bigg's started "jumping off the porch", Max B's music became his theme music. Keeping the idea of enjoying relatable music in mind, Biggs and his friends started a group called 3rdBaseMusic. Biggs' next project Life Changing Events is scheduled to release this December.
Harlem rapper 3rdBaseBiggs surprises his fans with a dual single release as an EP titled DLC for his fans in preparation for his next project LCE (Life Changing Events). The first song Digi-Scale is about Biggs in his younger days first learning how to trap. Western Freestyle follows as a song about trapping out motels going from state to state.
"DLC is a dual single release with street stories that briefly tell parts of my origin story…. I released DLC as something to hold my fans down with until I released my next mixtape titled LCE."
Instagram: @3rdBaseBiggs 
YouTube: 3rdBaseMusic 
© 2022, Seth "Digital Crates" Barmash. All rights reserved.