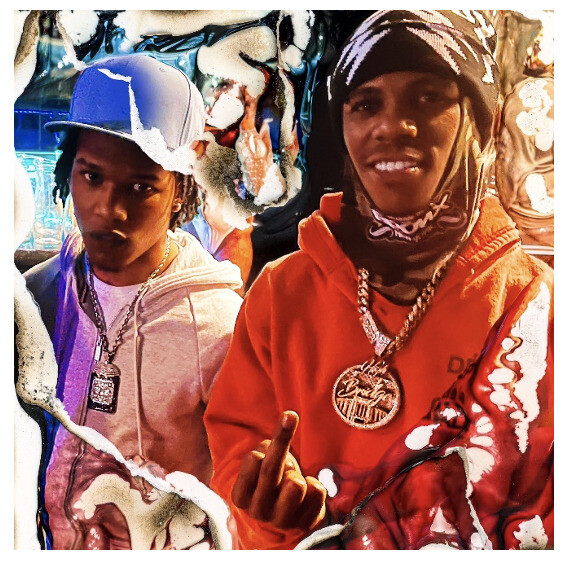 One of The NY's budding drill rap princes, B-Lovee has been keeping his fans fed with aggressive spitfire flows and heavy bass beats. Continuing to build upon his ever-growing catalog in the new subgenre, the Bronx-native announces Cortlandt Baby Pt. II, his next mixtape. Charting his progression from start-up to major league, Lovee's upcoming project offers the perfect combination of his signature raspy vocals and grimy lyrics mixed with memorable sample selections courtesy of Cash Cobain, and more. Cortlandt Baby Pt. II is set to arrive next month via RECORDS/Columbia Records and the sequel to his previous tape "Cortlandt Baby".
In addition to the tape announcement comes "Boom Boom", a new single featuring Highbridge rapper A Boogie Wit Da Hoodie. A close friend of Lovee who has always shown love, A Boogie is an ideal partner to formally introduce B-Lovee to the mainstage of the rap game. Complete with a high energy beat from Dlo & Moneyevery, "Boom Boom" comes following the release of "Hit Different" from the two Bronx emcee. Listen to the new song HERE.
The 21-year-old B-Lovee grew up influenced by music from his mother and uncle. After encouraging his best friend and fellow BX drill risers Kay Folk and Dougie B to start taking their rap game serious, B-Lovee began to get his feet wet with improving his bars. With the release of tracks like "No Hook Pt.2" and "Spot Em", Lovee began to make waves in the streets with his mixtapes which eventually landed him a deal with RECORDS/Columbia Records in 2021. After teaming up with Kay Flock on a handful of tracks including "Brotherly Love" with Dougie B and "Speed Racing" on his Kay's EP The D.O.A Tape, the pair's careers took off overnight as the guys caught national attention with their rapid pace of output, uncontainable energy, and becoming more inescapable in their hometown and beyond.
As the year continued, B-Lovee blessed the streets with several street anthems including "IYKYK", "Neaky", "Talk About It", "Out Of It" alongside Kay Flock and his viral banger "My Everything", which has racked up over 50 million streams to date, climbing up at radio and garnering remixes from A Boogie Wit Da Hoodie and GHerbo. Recently, B-Lovee was named one of Billboard's Hip-Hop R&B Artists To Watch in 2022 and announced his spot on this year's Rolling Loud Miami.
© 2022, Seth "Digital Crates" Barmash. All rights reserved.