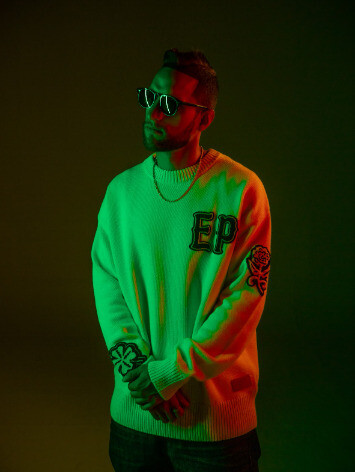 Growing up in the Bay Area and now based in San Diego, Bakes is an independent artist who has grown and flourished in the West-Coast rap scene. Crafting music focusing on lyrical poetry, Bakes maintains a versatile style that allows him to explore a diverse range of topics in an optimistic, reflective, and intelligent manner. With capturing the attention of loyal hip-hop heads, Bakes is featured in VEVO's "Incoming Hip-Hop" playlist, GQ's "10 Songs to Sweat To," and Lord Sear's New Artist Spotlight.
His recent work has garnered critical acclaim from music critics and hip-hop fans. Starting with his inspiring single "Divine Timing" released in 2020, Bakes talks about the timing of his career trajectory and what destiny has in store for him in the future. Followed by the release of this single, Bakes put out From the Ground Up in 2021, an album that focuses on his journey and how his career has come full circle. The album includes powerful tracks that showcase his maturity as an artist including "My Opinion," "1AM Somewhere," "From the Ground Up," and "F.T.G.U. (Interlude)."
Since the release of his album, Bakes has also released experimental singles that dive into his versatility as a rapper but present how he keeps his message consistent. Starting with his single "Illusion," released in late 2021, Bakes raps about breaking through the illusion of society and taking control of your perception to create your own reality. Recently, Bakes has released a collaboration with producer O Z that blends hip-hop with electronic music called "Hippies in the Hallway."
Alongside his heartfelt music, Bakes also expressed his visions through his unique music videos. With his music video for his "Illusion" single, Bakes utilizes a Matrix theme to match the message of breaking out of the illusion of a distorted reality. "My Opinion" is another compelling single that offers a critical commentary on the music industry with a performance music video with a dark and gritty vibe to pair with the message expressed through his lyrics.
As we are headed into the Fall season, it's exciting to see Bakes's next project and what unique perspective he will deliver using clever verses.
© 2022, JS. All rights reserved.