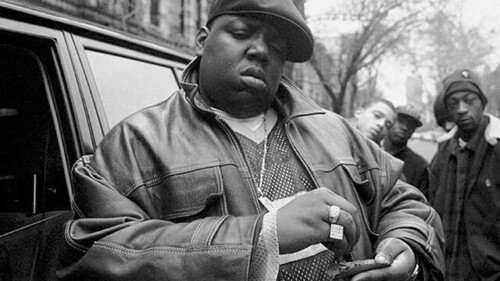 Gambling is a huge industry that impacted people's lives in a good and sometimes a bad way. The world gambling statistic shows that around 26% of the population or 1.6 billion people gamble consistently, and around 4.2 billion people gamble at a casino at least once every year.
With so much movement in the casino industry, we can always hear some incredible stories that are sometimes even highlighted by books, movies, and even songs.
In today's article, we will focus on songs, particularly hip-hop songs inspired by gambling and casinos. There is something about this industry that sparks many emotions in people and spitting some bars on a song is a great way to let those emotions loose.
Additionally, the hip-hop industry is heavily influenced by money, and which is a better industry to talk about money than the gambling industry?
We often see rappers in casino games spending millions of dollars, like Drake which recently won $17 million by betting $200,000 on a single number on a live dealer roulette table while streaming himself live on social media.
This is why we decided to dig a bit deeper and find some hip-hop songs that have some gambling or casino references.
Casino and Gambling Inspired Hip Hop Songs
Vegas
Vegas is one of the global capital cities for gambling and is often a favorite destination for hip-hop artists where they can have some fun gambling. In this case, we have a song called Vegas by Kendrick Lamar, which is actually a love story that plays out in many of the casinos in Sin City.
The song is a direct reference to the luxurious lifestyle of Las Vegas and the romance that can be found in the unluckiest of places.
Kendrick also raps about playing at the blackjack table and even talking about counting cards, which is one of the strategies that casinos don't like. The rapper also references shooting craps and risking his last poker chip.
Eventually, the song leads up to a romance with a girl, where even if gambling has been a bust, Lamar says that he has a girl on his arm.
Mo Money Mo Problems
One of the biggest artists in the world, Notorious B.I.G in the song Mo Money Mo Problems features both direct and indirect references to gambling. 
Even though Mo Money Mo problems isn't a song specifically about casinos and gambling, B.I.G compares that getting money is risky as placing bets. The rest of the song is about seeking riches, which is often the number one priority for everyone that walks into a casino.
So, the next time you go to a casino, remember Biggie's advice of knowing when to walk away when your profit is high and avoid chasing losses.
More than 20 years after his death, B.I.G's rap songs are still unforgettable and great company during road trips.
Life is a Gamble
Here we have Big K.R.I.T, with a song full of references and metaphors comparing life to a trip to the local casino. The rapper often uses games of chance as a metaphor, and the song is a concept where he is living as a game of craps.
K.R.I.T also says that he is rolling the dice hoping to toss a seven before chasing his chips. However, it is not as easy as most people think. He compares life to a game of chance where tossing the dice resembles the life goals and passions we want to change, that do not often go to our plan.
The rapper also speaks about Russian roulette tables and poker, and the importance of knowing when to fold your cards, which means that you need to know when to stop and seek something else in life.
Pokerface
Since we are talking about hip-hop songs, this is not the Lady Gaga single that became one of her biggest hits, this is Ghostface Killah's hip-hop single that is almost like a poker advert.
In the song, we can hear genuine commentary from the World Series of Poker and dialogue from the casino movie Rounders. The beat is also made from poker chips clicking that adds perfect background music for all casino enthusiasts.
In terms of the lyrics, this is another song that uses gambling as a life metaphor. The former Wu-Tang Clan star says that he has learned to handle the pressure of the game, knowing that you cannot lose what you don't push into the pot.
It Was a Good Day
Here we have another legendary hip-hop artist, Ice Cube with a song that takes us on a trip to the craps table, where he plays at his best.
He raps about his success before rolling a catalog of sevens, which is the ideal score in this popular dice game. Ice Cube also raps about being on a hot streak and enjoying the Las Vegas sun on a day that has to turn out to be very profitable for him.
Maybe this song is about a day at the casino that really happened for Ice Cube.
© 2022, Seth "Digital Crates" Barmash. All rights reserved.