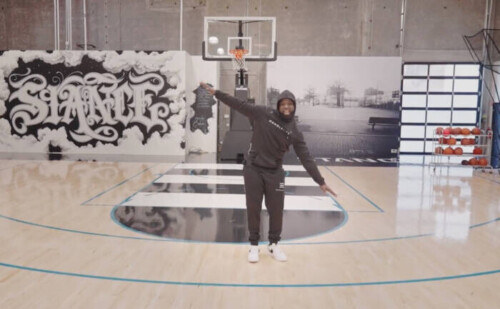 NBA trainer, influencer and hip-hop artist Dribble2Much announced the release of his new song "Coach Rappin'," which is available to stream HERE via Kayenne Group/EMPIRE.
For context, the renowned basketball personality has trained the NBA's elite NBA players such as Kevin Durant, Chris Paul, Anthony Davis, DeMar DeRozan, Paul George, Jamal Crawford and more. He has also worked with Drake and 2Chainz to help them sharpen their basketball skills.
Now, Dribble2Much is tapping back into his love for hip-hop with a new single and music video that illustrates his transition from NBA trainer to rapper. Watch the video HERE, where he displays his lyricism while on the basketball court.
The trainer-turned-rapper has collaborated on music with a star-studded array of artists in the studio, including Travis Scott, Trippie Redd, OT Genasis as well as NBA star Damian Lillard and NFL football player Le'Veon Bell. 
His songs "Ankle Bully," "Let it Fly," and "Swishhh" were also featured in the in the top-selling video game, NBA2K. Earlier this year, Dribble2Much released the new anthem for Duke University's men's basketball team called "Go Crazie," which the team played after home-game victories.
He previously served as the ball-handling coach for the Dallas Mavericks as well.
© 2022, Seth "Digital Crates" Barmash. All rights reserved.