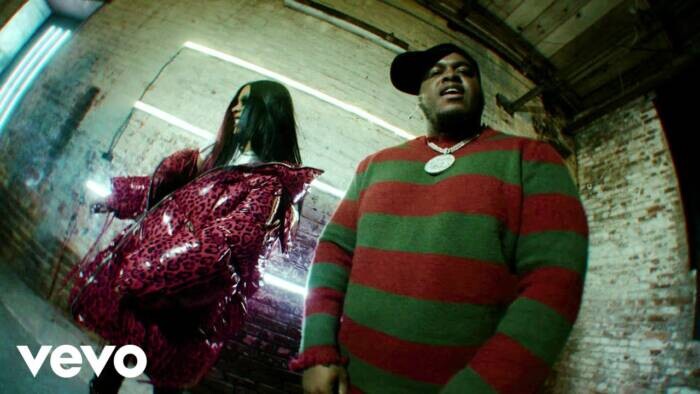 His next album, Crunkstar, will be released in the not too distant future and Duke Deuce is getting fans ready for that. With the release of "I Ain't Worried About It" and "WTF!," andMemphis emcee KeepMovin' keeps the momentum going with the release of "Falling Off," a song in which the two let the world know they are not going anywhere any time soon:
The visual for "Falling Off" features Duke Deuce and Rico Nasty raving in a dark space together with a crew of others, just like they're at a punk rock concert. The moment these two stars are brought together on a stage to perform together, one can only imagine the intense sweat-producing awesomeness that will ensue.
It will follow Duke Nukem's criminally slept-on predecessor Crunkstar, which was released in February of last year and included collaborations with Offset, Foogiano, Lil Keed, Young Dolph, and Latto. Following the tracks mentioned above, Deuce provided his high-energy verses on tracks from Zaytoven ("Its Nothing") and Isaiah Rashad ("Lay Wit Ya") . While that's happening, Rico recently released her official debut album Nightmare Vacation, a widely acclaimed release that featured 16 songs from artists such as Gucci Mane, Aminé, Don Toliver, Trippie Redd, Sukihana, ppcocaine, and Rubi Rose. DMV talent should also come out with a new body of work in the near future.
© 2022, Jonathan P-Wright. All rights reserved.