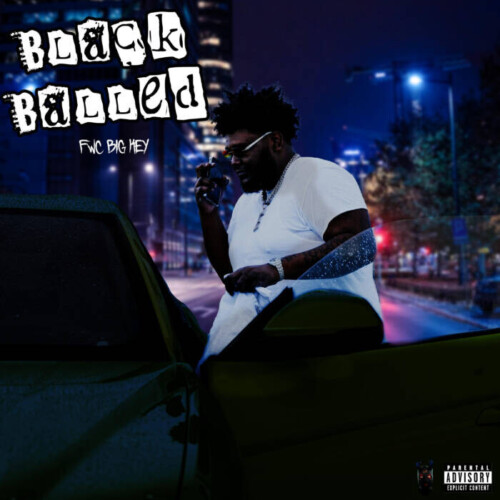 FWC BIG KEY represents the Detroit drill rap scene to the fullest in his newest album Black Balled distributed through EMPIRE. . This is the second album he has released this year following the eleven-track album Industry Ready. The breakout single for Blackballed is "Gillie Da Kid" and its visual received positive reviews.
Blackballed is an eighteen-track album that may be Key's Magnus Opus to date. The opening track "Big SH24rk" sets the tone of the project as Key focuses on his wins and being about his grind and family. On "Good Day", Big Key celebrates his successful status by rapping about having plenty of beautiful women and treating him and his crew to a lively party. "Lil Yea" featuring Kayla B and Peezy is a remix as the original version of the song came from his previous album, Industry Ready.
Blackballed includes features from Sleazyworldgo on "How It's Beef", who also released his Where The Shooters Be tape today. Other features include Lil Head, 392, 24LIK, Peezy, Kayla B, Momoney Moo, Ownlane Dre, and Glockboy Bobo.
© 2022, Seth "Digital Crates" Barmash. All rights reserved.