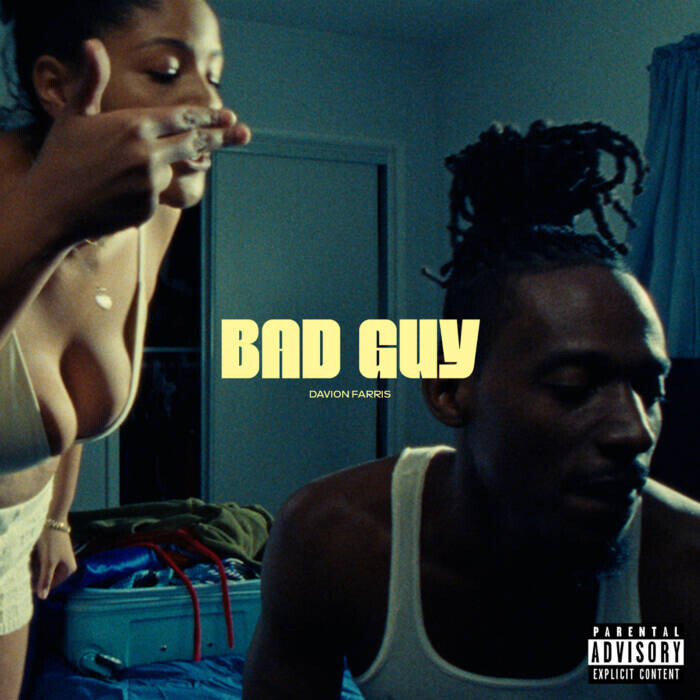 GRAMMY® award-winning, Neo-Soul and R&B singer-songwriter Davion Farris debuted his new single, Bad Guy today with Hillman Grad Records – the new home of hip-hop and R&B, founded by Lena Waithe, in partnership with Def Jam Records. Bad Guy is written and produced by Farris.
Hailing from Inglewood, California, Farris is known for his introspective, soulful ballads that recount interpersonal situations with emotional maturity. In fact, Farris isn't afraid to be vulnerable in his music. He has previously written with and for artists such as Mary J. Blige, Tyrese, Trey Songz, Ginuwine, Jill Scott, SiR, and more. In 2021, Farris began to bet on himself and sent his music to television shows instead going the traditional route of sending music to music supervisors. It paid off when his new single "Sometimes" and his 2017 song "Make Love" was featured on SHOWTIME's The Chi. Award-winning writer/producer Lena Waithe took notice and reached out to Farris to sign him to her new record label, Hillman Grad Records. Farris' music has also been featured in BET's Twenties. Most recently, Farris contributed to writing "Falling In Love" on Lucky Daye's Table For Two, which just won a GRAMMY® for the Best Progressive R&B Album.
"Bad Guy is about understanding that pain and heartbreak isn't exclusive to men or women," said Farris. "It's also about learning how to stick by your boundaries, and an honest look at a man being the one in that position of vulnerability (as you'll often find me)."
Hillman Grad Records aims to identify, develop and bolster the next generation's rising stars and underrepresented artists. Additional artists on the Hillman Grad Records roster include triple threat singer-songwriter & actress Jai'Len Josey, CS Armstrong, and female rapper & actress Siya. Their mission: to create "music you can feel."
"Davion's new single Bad Guy shows a rare perspective that it is okay for men to be vulnerable," said Hillman Grad Records GM Albert Cooke and Head of A&R Tebs Maqubela in a joint statement. "The record's lyrics invoke emotions that anyone can relate to – its music you can feel. We're extremely excited to get this project out there and cannot wait for the rest of the world to take notice of Davion's immense talents."
Bad Guy is now available on all streaming platforms.
© 2022, Seth "Digital Crates" Barmash. All rights reserved.