Meet LBE Hunt rising artist from the Hampton Roads area, in just two years LBE Hunt jumped in the industry fresh with no experience and is now making a name for himself. At just 22 years old, he plans on not only doing music just for show but he speaks life into the audience. He quoted "my first love wasn't music I never grew up wanting to be a rapper it kinda just came". Early on he experienced a major tragedy with losing his mother in 2017. Still in high school at the time he focused on finishing up and go on to the next level as a student athlete.
Not only did his hard work pay off to be able to go on and play basketball at the collegiate level but on his journey he figured out his true calling. "My hoop dreams kinda got shot down when we entered the pandemic, I then found another passion and stuck with it". He released his first EP (The Tragedy That Made Me) just one month after picking up the pen for the first time. He felt a feeling like never before. He knew he had a story for the world to hear and was able to fluently speak it with no experience. "After the way the people reacted I felt as though I was meant for this". That made him dive head first into the music and the fans wanted more. "I treated it like It was my Job" said LBE Hunt. "Everyday I woke up and worked on my craft rather it was writing music, or listening".
He knew it would propel him and soon turn into a career. Around October 2020 LBE Hunt took things to another level releasing his first "Album" titled "Old Soul". Around this time he had a team working with him and believe in his vision. Donovon Lynch a major contribution to LBE Hunt's career took over the role as his manager. Not only was he LBE Hunt's manager but his first cousin also. "I knew with having him behind everything I've done I would be in good hands". Donovon Lynch actually started the management label "LBE" in the beginning of 2020. "Although I was his family I still had to prove to him why he should believe in me, sure enough he did". Donovon Lynch connected him with so many other artist and producers including "Reefonmars" and "MisterJ Beats". "Those guys really helped me with mastering my craft, it was no longer about just rapping to a mic they actually broke down everything during the recording process and made me a true music geek". From then on they built a team around LBE Hunt and continued to expand the music.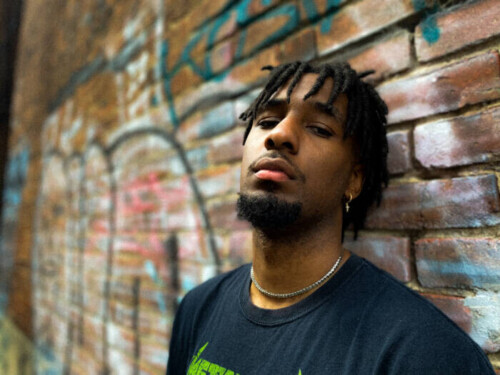 In November 2020 LBE Hunt released his first single titled "Act Like That", that is when he reached more listeners and gained a following. Only 6 months into his music career he saw numbers that some artist have never seen for that record. "I saw how the people reacted and also stepped out of my comfort zone for this record, it was something they never heard from me but I took a risk and the people loved it". He, Donovon and the rest of the LBE team took in the credit and went back to the drawing board. Shortly after that they release "Faded Dreams and Fantasies" in February of 2021 this was the 2nd album and 4th body of work overall in under a year. This is when things really started taking off for the LBE team. Faded Dreams and Fantasies consist of less soulful tracks and more melodic tracks.
This project included songs like "Glock On Me" and "Sunday Stroll" which like never before LBE Hunt showcased this sound. The entire project being engineered by "Mister J Beats" and executive produced by "Donovon Lynch" LBE Hunt wanted to let the listeners know he's a much more versatile artist than just one dimensional. From there on he gained a even bigger following and continued to work. Just a month after, he experienced a tragedy that changed his life and career forever. Donovon Lynch; manager and cousin was shot in killed in a police involved shooting in March 2021. This was devastating to the whole LBE team, the person who put it all together will no longer be with them. This was a heartbreak for LBE Hunt now losing the two closest people to him. With all eyes on him as well as the family, he decided he had to step up and turn this "tragedy to triumph".
LBE Hunt knew it would be such a big challenge to continue doing music without the person he started with but he took on the challenge. Months later he released "Fly Like Don" which changed everything. The LBE team got even closer realizing they were more powerful together. "Fly Like Don" was by far his most streamed body of work and got recognition all over the country. This was a very emotional project for LBE Hunt but it had to be done. He stated "Everyone knew when they saw Donovon they saw me I was like his little brother, I decided to get super serious and less talkative around people. People noticed a change in me and wanted to really support what we had going on".
Soon after LBE Hunt started doing performances and sharing his story with the world. "This is all I got" he quoted "I will give it all to see this dream happen, knowing my cousin's last occupation was my manager I owe it to him to continue his legacy". Since then LBE Hunt has taken full control in his career and the future is bright. "This is my purpose".
© 2022, Tedfuel. All rights reserved.