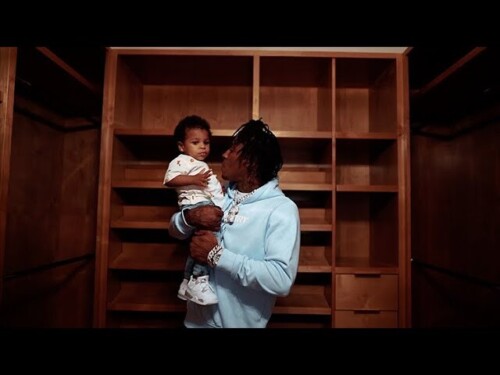 It will be only a matter of time before fans are able to listen to NBA YoungBoy's new album The Last Slimeto. A total of 30 songs will be included in the project, including previously released tracks such as "I Hate YoungBoy," "Mr. Grim Reaper," "I Got The Bag," and "Don't Rate Me" with Quavo.
NBA YoungBoy follows up last week's single with an upcoming effort titled "I Don't Talk," a VadeBeatz-produced track that sees him explain why he struggles in the music industry and how he overcomes obstacles:
The video for "I Don't Talk" is also different from recent clips that have been mainly filmed in homes. During the show, viewers will get to see YoungBoy interact with one of his children, ride as a passenger in a high-end whip, and travel on a private plane.
Despite his big victory in court, NBA YoungBoy is probably still celebrating. According to the Los Angeles County Superior Court, the hip hop star was not guilty of possessing a firearm in the past week. At the trial, James P. Manasseh, YoungBoy's lawyer, explained one of the main reasons for the verdict in the following manner:
"There is no fingerprint evidence to show that he handled that firearm, and they cannot provide it to you." DNA evidence will not be available to them so that they can provide you with that will indicate that his DNA is on that gun."
© 2022, Derek Charles. All rights reserved.