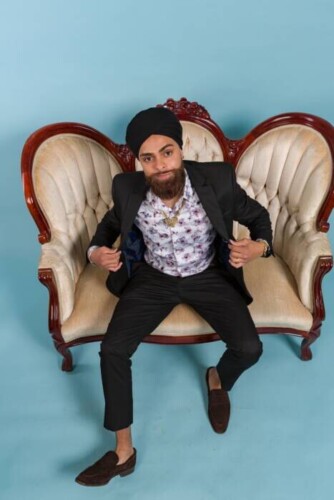 He is a self-made success story whose journey has gone ahead in inspiring especially the youth worldwide.
Isn't it astonishing to know about those individuals and professionals who make sure to ride against the tides instead of going with the flow? These individuals make sure to take every opportunity and make the most of it, with the genuine intent to making it huge in their chosen industries. They also ensure to leave no stone unturned in being their best versions by having the confidence in themselves, their talents and believing in their dreams. This led most of them to the heights they stand at today as prominent professionals in their respective sectors around the world. Many of them have risen to the top in the music world, just like Ishdeep Bhogal, aka DJ ISB, did in the recent past.
The Indo-Kenyan-Canadian Musician is an artist par excellence, which can be known by the kind of work portfolio he has created for himself so far in his career, based in Toronto, Canada. He was born in 1998 in Nairobi, Kenya and relocated to Canada at the age of 13. He says that since his growing-up days, he would notice how artists in the music industry would perform, listen to many of them, and get highly influenced by their work. This influence later added fuel to the passion, which he developed for music, and that led him into the music world as a DJing talent.
By 16 years of age, DJ ISB excelled so much that he became a brand in himself and, in 2016, featured in a Lollywood movie "Na Band Na Baraati" for a debut music video. While studying mechanical engineering, he pursued his career in music and gained massive experience playing at nightclubs, wedding events, and variety of other occasions. Today, he is known for his proficiency in a myriad of music genres like Bollywood, Reggae, Soca, Punjabi, Club Anthems, Hip-Hop, Rap, and EDM.
Also, DJ ISB (@djisbmusic) has worked with prominent names in the industry, like the late Sidhu Moosewala, Money Aujla, Elly Mangat, and many others. With over 10+ million plays on his music worldwide, he looks unstoppable in his music journey.
Spotify: https://open.spotify.com/artist!/DuH2jx9tKkpMablouEJKTg
Instagram: https://instagram.com/djsbmusic
© 2022, Tedfuel. All rights reserved.