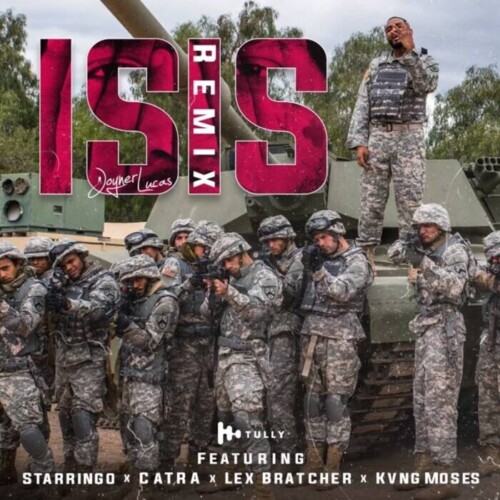 Grammy-nominated musician and entrepreneur Joyner Lucas just dropped the remix of his platinum-selling single "Isis," and it features four emerging artists that he selected via a contest he announced in May via his startup company – Tully. Back during the height of the pandemic in April 2020, Sony Music Entertainment announced a strategic investment into Tully and announced an expansion of features at the end of 2020.
For context, Joyner offered aspiring independent artists a chance to remix his platinum-selling "Isis" song, as long as they signed up for Tully, download the Isis beat, record a verse, and share it with him via the application so he could pick the hardest rappers. At the end of the day, he selected Tone Catra: @catra609, Lex Bratcher: @lexbratcher, Starringo: @iamstarringo, Kvng Moses: @1kvngmoses, and the remix of the Boston native's hit song appears on all major digital service providers (DSPs).
For context, Lucas and his business partner Dhruv Joshi co-founded Tully in 2015 as a way to streamline the creative music process through digital tools. The duo partnered to build tools to directly impact Joyner's independent music success and now are sharing this with more artists, to keep artists in full control of their music careers. With guided workflows, structured asset management, templated industry contracts, publishing, and licensing support, Tully provides a 360 suite of tools for artists to manage and grow their careers.
Beyond offering music distribution, Tully boasts management features to save contracts and split sheets along with songwriting tools for artists to play, write and record music. All this functionality is available on a mobile app and is used by Lucas, who himself is an independent artist. With Tully, independent artists are poised to receive 100 percent of their royalties, have access to royalty-free beats, have digital copyrights of their creative work, and more.
https://www.tullyconnect.com/joynerlucasfeature
© 2022, Seth Barmash. All rights reserved.