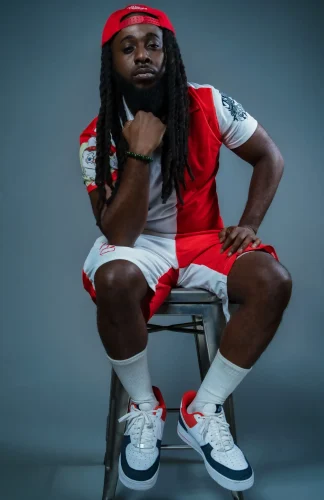 Fearlessly flooding the musical world with his talents is Florida's very own, Juke The Movement! In fact, the West Palm Beach-bred rhymer is rising up like a Phoenix from the ashes. On May 17th 1992, Jamil Mateen Johnson also known as Juke was born from Veronica Thompson and Wayne Johnson. His mother who was in college at the time decided to finish up and move back to Virgnia to be around her family. That relocation lasted about 7 years before Juke and his family relocated to West Palm Beach where his father was located. While the south is known for breeding raw talent, Juke is next up to put the city on his back!
Growing up in an environment similar to your typical rap story, it is well known that he was not entirely enamored with the lifestyle and tried his best to avoid it early in his life. Unfortunately, he had no idea how difficult it would be or how much he would gravitate towards those same lifestyles. Because of this, he turned his setbacks into major comebacks as those same circumstances that caused him pain and stress will soon fuel his success.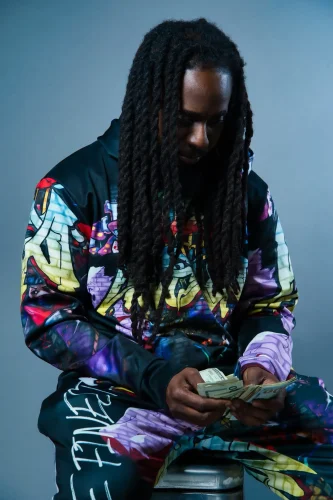 With time, the crowd he surrounded himself with gradually changed. In doing so, it was readily identifiable in his music.
His authentic artistry allows his music to be relatable and recognized by the masses. As a devoted fan of Curry Chicken, High-Grade Marijuana, intelligent women, and knowledge — Juke spends much of his free time reading anything that can broaden his horizons and sharpen his skillset. All of these outside influences inspire his musical sound and style while enabling him to evolve as an emcee.
As a lyrical genius trapped in a world populated by intellectuals, drug dealers, and assassins — Juke sets the tone as he merges the realities and reflections of one's experiences over a musical soundscape. What pushes him most is his ability to generate generational wealth with his musical gift. In addition to being inspired by the greats and hip-hop heavyweights that came before him. Most of all, his most powerful inspiration comes from his hustle and pain. They form the ideal equation for displaying his passion.
His determination is unrivaled, and he is now surrounding himself with a variety of other talents that will aid in his advancement to pave the way and put the city on the map. Juke has opened for artists such as Kodak Black, Asian Doll, Tory Lanez, Kevin Gates, and Maxo Kreme since his debut. As a result, from December 2nd to 4th, this trailblazing talent will be headlining Clockwork Music shows at Art Basel. Alongside Curren$y, Smoke DZA, Westside Gun, and many others.
Juke hopes that his music will propel him to becoming a multifaceted businessman music mogu with platinum records. His ambition is to be engraved on hip hop's Mount Rushmore. With the reveal of his most recent release, "Petty Profits", this West Palm Beach emcee is establishing himself as the hottest emerging emcee to keep your eye on!
© 2022, AMMPRO. All rights reserved.