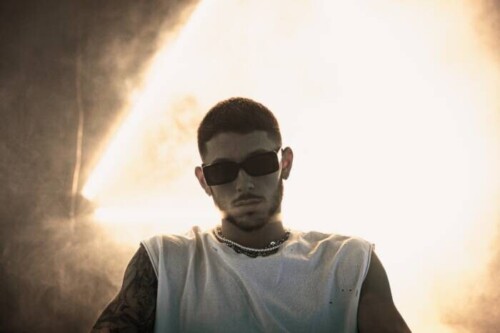 "Dropped on July 29, 2022, 'Believe Me Yet?' by New Jersey's Just Ant is a melody-filled, rhyme-heavy classic.
The 28-year-old artist draws from his life experience; the sacrifices needed to pursue a dream at the highest level, the good and bad of his relationships, the positive and negative attention he receives, and the pressures of doing EVERYTHING himself. "Recording, mixing, mastering, the covers, and the logos, I'm responsible for all you see, and if I slip up I know it falls on me.", Just Ant raps on 'Hillcrest Interlude'.
He expresses himself with heartfelt, honest, and inspirational lyrics, yet delivers the catchy melodies that give the 15-track album its replay value.
First of all, 'The Intro' – this track needs no further explanation – it absolutely sets the tone for the remaining 14 songs and what you, as a listener, are about to experience.
The album covers a wide range of styles, with tracks such as 'Nothing Else Matters' being a more personal, straight-to-the-point, bar session, while 'I Like What You Like' sees it's bedroom R&B vibe. This was the perfect adjunct to 'Airplane Mode (feat. Desmond Dennis)', a smooth and vulnerable R&B infused number.
His versatility will really catch you by surprise. Specifically, 'Just Fine', where Just Ant sings heartfelt melodies over simply an acoustic guitar, but brings the energy back with tracks such as 'Money Counter (feat. FirstNameDane)' and 'This A Grind'.
The range of influences in this album is massive – 'Know What I'm On' samples R. Kelly & Usher's 'Same Girl', and the versatility in Just Ant's artistry is sometimes compared to that of Tory Lanez'.
This isn't just a compilation of songs. This really is a complete, solid, and calculated body of work – a story.
It's clear that Just Ant is playing the long-game.
© 2022, Tedfuel. All rights reserved.