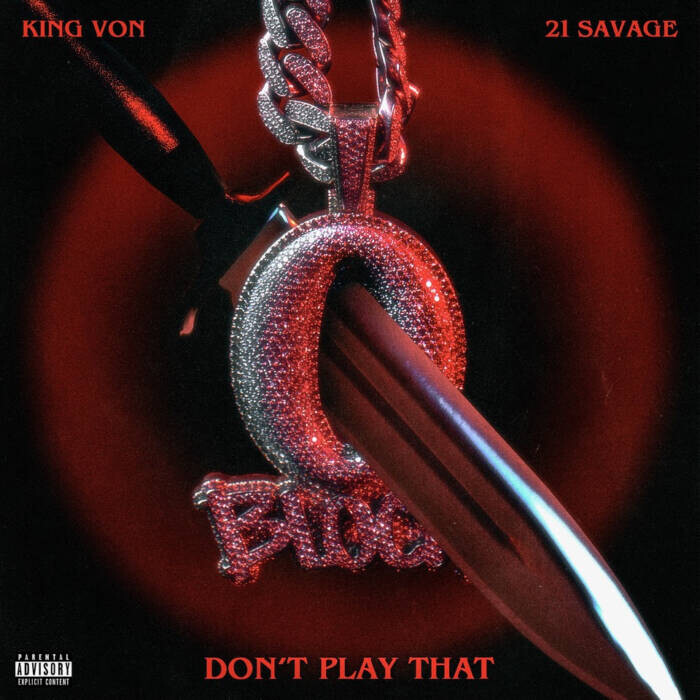 A fiercely talented rapper and an inspiration to strivers in O-Block and beyond, King Von left this world with many more stories to tell. Over one year after the release of his debut album Welcome To O-Block, Von's estate, Only The Family, and EMPIRE plan to release What It Means To Be King, a testament to his continuing legacy. What It Means To Be King is packed with the ferocious bars and gripping narratives that earned him a huge fanbase, but also hints at some of the directions he might have taken if he had more time. The album showcases the talent his fans recognize and gives glimpses of artistic evolution to come, featuring songs that range from introspective to aggressive to romantic. With contributions from some of the people who knew Von best, including regular producer and collaborator Chopsquad DJ and more to be revealed in the coming weeks, What It Means To Be King arrives on March 4th via Only The Family/EMPIRE.
Along with the announcement of the tape comes "Don't Play That," a new single featuring 21 Savage. A close friend of Von's family who has always shown love, 21 Savage is an ideal sparring partner for Von, his deadpan demeanor a perfect foil to Von's animated delivery. Complete with a whirring beat from Kid Hazel, "Don't Play That" finds both rappers revealing all the ways they don't mess around ("I did a drill with the face mask/I washed my hands with the Ajax," says Von.) Charming and radio friendly, but still maintaining a foreboding edge, "Don't Play That" demonstrates Von's capacity as a versatile and adaptable colalborator and his growing instinct for making hits.
What It Means To Be King puts an exclamation point on Von's legacy, confirming his status as the best storyteller of his generation. A worthy follow-up to Welcome To O-Block, the upcoming album is a bittersweet treat for fans, and a moment of closure for those who loved him most.
Long Live King Von.
Buy/Stream "Don't Play That" ft. 21 Savage: https://music.empi.re/dontplaythat
© 2022, Seth "Digital Crates" Barmash. All rights reserved.