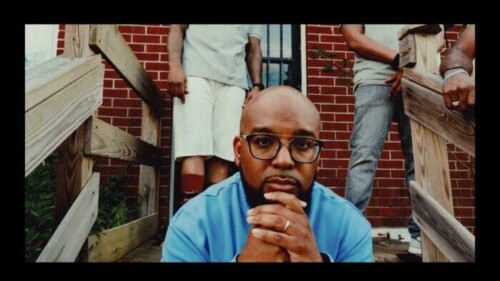 Nigel "Legin" Anderson is a spoken word artist, gospel hip hop artist, podcaster and preacher/speaker who uses transparency to connect and art to communicate with his listeners. Inspired by his father's battle with addiction, Legin speaks about fatherlessness to forgiveness, as well as racial reconciliation and urban apologetics amongst other topics, and the hope of the gospel in his music.
His new song and video "I'm Home" is an abstract hip hop artwork with a personal story of finding one's way home. Legin teams up with award-winning producer Cardec Drums to motivate listeners to find their way back to their safe place with multi-layered switch ups cover trap, gospel, boom bap with various flows, high lyricism, and honest reflection. Everyone needs to find their way home, and Legin finds his way with God back at his grandma's house and takes you there with him. Check out his new video for the song "I'm Home" and let us know what you think in the comments. Stay tuned to HipHopSince1987.com for more work soon from Legin!
© 2022, Seth Barmash. All rights reserved.