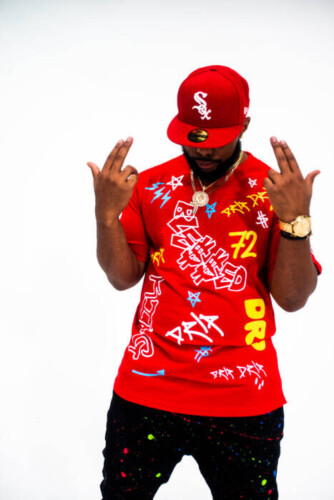 Marc DiNero is preparing to release his new album, "Thrones" in the upcoming weeks after the success of his trending single, "Don't Do That". His fans have surely shown support for the track on social media and express their anticipation for the upcoming project.
When asked how the song was created, Marc stated, "I was actually in the car with my daughter driving to the park and I told her don't do that. As I was listening to beats that were sent to me by NES, I came across the perfect beat. By the time I got to the park, I had the hook and a verse done." Soon after creating the hit record, Marc contacted Wuntayk Timmy to collaborate and the rest was history!
The visuals for "Don't Do That" are simple yet effective and the views on YouTube increase daily. The track is catchy and is perfect for a plethora of atmospheres; the club, car, etc. VideoBred, Inc., located in Louisville, Kentucky, is where the video shoot took place. At the conclusion of the shoot, Steve Squall and Justin Gustavision got to work on the editing.
2022 will undoubtedly be another great year for Marc DiNero! With his album, "Thrones" on the way, more success and accolades are in his future. Be sure to follow Marc DiNero on Instagram and stream his music!
FOLLOW MARC DINERO ON INSTAGRAM!–CLICK HERE!
© 2022, Julz Mancini. All rights reserved.