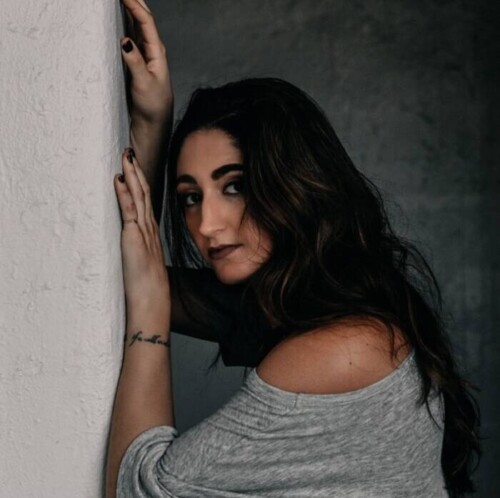 Meet Cat Calabrese, an original recording artist with a powerful voice and a lot to say!
Cat Calabrese is a recording artist from Cleveland, Ohio. 2020 was a rather difficult year for most people. The COVID-19 pandemic was a boiling point for many, and the stress of dealing with a global pandemic and the isolation that ensured really became a moment for some people to rethink some of the aspects of their lives, especially the things that they weren't too happy within the first place. 
This is most definitely what happened to Cat. In 2020, she was struggling with the ending of a toxic relationship. Eventually, she found the strength to get away from the toxicity and move on to a better and more fulfilling life, using music as a way to express herself and heal. In other words, Cat wasn't trying to become an artist as a way to achieve fame or stardom. First and foremost, she really wanted to find a way to voice her emotions and create a deeper dialogue with herself and with her audience as a whole. The idea of making music was an exciting way to transform her pain into creative energy, which is empowering, bright and uplifting. What's even more magical is the fact that through her song, Cat didn't only have an opportunity to heal herself. 
She also found that her songs are so genuine and honest that they actually connected with other people on a deeper level. Listeners could seamlessly relate to her emotions, hopes, and dreams in a very inspiring way. Connecting with others through music and other creative endeavours is a way to remind ourselves that we are not alone, and it is a powerful approach to feel like we belong in the world. Her fifth single is a track titled "Psycho Therapy," which actually feels like a truly perfect example of Cat's creative direction, not to mention her unique approach to vocals and songwriting alike. To this day, she is actually very proud of this song, which she considers her favourite composition thus far. What really stands out about the track is the fact that it allowed Cat to push her vocals to the limit, showcasing an incredibly broad vocal range, which is inspiring and impressive from a technical standpoint as well. In addition to that, the song is arguably very personal for the artist, because it is a direct reference to the abuse that she had to endure while stuck in the aforementioned toxic relationship. In addition, the song is a reflection of what it means to heal and find the power and spark within, despite a difficult situation holding us down. The message of the song is one of rebirth after darkness, like new dawn with a clear sky surfacing after the darkest, stormiest weather you can think of. At times, it might seem like a hopeless situation, but if you hold on and have faith, you'll realize that nothing is really lost, and there are many ways to look forward in life. From a technical standpoint, the single is incredibly well-produced.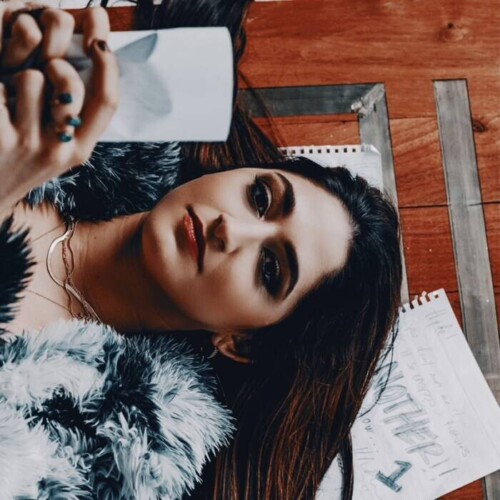 In conclusion, "Psycho Therapy" is a very important milestone for Cat. She is eager to keep showing the world what she has to offer as an artist and a human being, moving on to better and wider horizons in her life and in her heart. This is only the beginning of a wonderful journey, which is undoubtedly going to take her to some exciting adventures and perhaps, unexpected places too!  
Overall, Cat's music really hits the mark in terms of production, with a fresh sound that adds so much value to the artist's production aesthetics. Her songwriting style has a one-of-a-kind tone, which is particularly remarkable due to Cat's stunning approach to creating vocal parts that are catchy, yet very soothing and emotional. In addition to that, her performances feel spontaneous and direct, going for a very distinctive feel that adds more personality and authenticity to her work. When she sings, you really believe the emotional intensity of every word and you instantly get it: she is the real deal!
Find out more about Cat Calabrese, and do not miss out on her music, which is currently available on some of the best digital platforms.
Official Website
Instagram Account
https://www.instagram.com/catcalabresemusic/
© 2022, Brian Washington. All rights reserved.