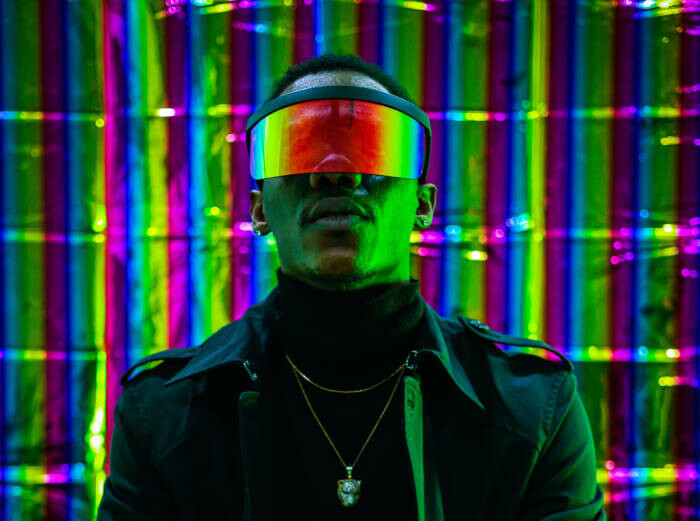 Image provided by 2MRW
New Jersey-based, singer/songwriter 2MRW drops off his latest single, "Money Code" featuring NateTaylorr. Turning heads with his infectiously melodic sound, it's no wonder why he's already receiving comparisons to acts such as Don Tolliver, Tory Lanez, and Saint Jhn.
2MRW is an emerging Brooklyn-born musician blending Hip Hop, Pop, and RNB to craft an infectious, melodic sound. Moving often as a kid, 2MRW didn't get to see much of his birth parents and was eventually adopted by his grandmother when he moved to NJ at age 10.
Coming from a Christian home, 2MRW has used music to address his fears, depression, mental health, love, and relationships. He strives to be a voice for those with similar upbringings that don't have the resources or platform to tell their story.
Navigating through poverty, being homeless, and street crime are just some of the obstacles 2MRW has had to overcome to get to where he is today. 2MRW's cousin nudged him to dive into music in recent years, and after a rough break-up, he switched one of his poems to song lyrics and began recording. The rest is history. 2MRW now records daily at his home studio.
Just shy of 3-minutes long, 2MRW and NateTaylorr have undeniable chemistry on "Money Code." Radiating a casual bravado the two take turns crooning about their hunger to make it, women and of course, money. With hazy, menacing, piano-driven production courtesy of the UK-based SulienBeats, 2MRW's high-pitched vocals pierce through.
"Money code was made in my home studio at 6 AM. I was at the end of a 5-hour studio session and just felt like I was in my bag. I made the song to reflect on the hustle, the hunger you feel to accomplish your goals," 2MRW shares with us.
Fans can expect plenty of new music from 2MRW this year. Be sure to follow him on social media to stay in tune with his latest releases.
© 2022, Seth "Digital Crates" Barmash. All rights reserved.