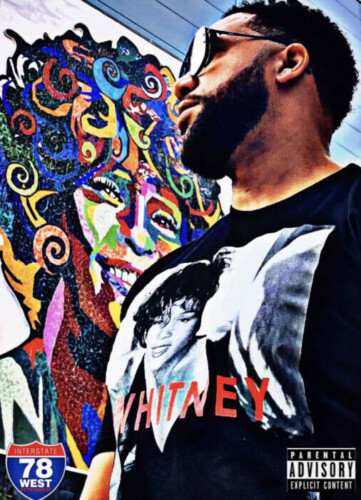 P Grant is a New Jersey-based up-and-coming hiphop artist who has never deviated from an artistic challenge, whether it's incorporating contrasting elements into the same arrangement or pushing the creative constraints of a pop hook as far to the left of expected as he can without careening into artistic territory, and while this may not be the most extreme example of his exploration to date.
His resilience and goal-achieving actions have been recognized by reputable artists, allowing him to have songs with French Montana, Young Buck, and Gunplay, to mention a few.P Grant latest collaboration was with Redman. His goals are to inspire people through personal growth, to achieve and develop successfully the goals that each being yearns to achieve.
P Grant's new single "Whitney Houston" has made waves not only in the US but also in other countries. The single he released is a good hiphop record, and the way he combined the sounds, vocals filling the pockets and beats, gives it a huge viewpoint, returning us to hiphop.
As a highly-appreciated artist, P Grant is known for his one-of-a-kind, strategic, and creative ideas that ensure his listeners enjoy his music. He understands what it takes for music or a band to have a strong internet presence, which has helped him gain traction outside of the US, particularly in France and Columbia, which is no easy feat.
From his visuals to his sound, P Grant has begun to carve a unique path for his career that will influence the music of others, particularly those in the hip hop genre, in the near future.
Follow him on Facebook.
For Publicity Inquiries please contact
The Misty TV Firm Corporation
1 Rockefeller Center 10th & 11th Flrs.
NY NY
Email Address: [email protected]
Instagram IG: @themistytv
Publicist Contact Misty Blanco Instagram IG: @mysterious_mistyblanco
© 2022, Logan. All rights reserved.