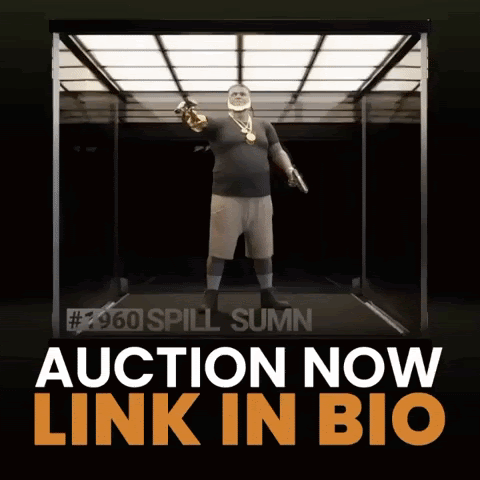 South Central native Pacman da Gunman is no stranger to innovation. Being mentored by Nipsey Hussle who opened the world's first smartstore in 2017 (Marathon Clothing) as well as launched his Proud 2 Pay campaign which is very similar to what we now know as NFT's taught him to be on the cutting edge of technology and embrace change. Today, in collaboration with Cubed Creatures, he released his own NFT.
What Is Cubed Creatures?
Cubed Creatures is a NFT Collection of 250 uniquely terrifying Creatures inspired by urban legends and folklore that now live on the Ethereum blockchain, Each Creatures story is written with the intent for them to star in a Hollywood Horror Film, featuring a darker more edgy retelling of traditional urban legends, creating a universe filled with terrifying Horror Villains. The Creatures are separated into 7 classes, Experimental, Paranormal, Undead, Mythical, Alien, Titans & Psychopaths, who's origin stories are inspired by modern day Mass Murderers.
What We've Created With Pacman Da Gunman.
We've gone ahead and collaborated with Pacman by making an original character in our horror universe inspired by him and his likeness. The character we've created with Pac is called Spill Sumn "A cybernetically enhanced gang member, known around the world as rapper "Spill Sumn" is not the type of person you'd want to cross. This intimidating rapper is loyal to the streets, which is why he never leaves home without his two pistols."
https://opensea.io/assets/ethereum/0x495f947276749ce646f68ac8c248420045cb7b5e/67774356586734871155273017838130751279084647842925390812665102059014270746625
© 2022, Seth "Digital Crates" Barmash. All rights reserved.