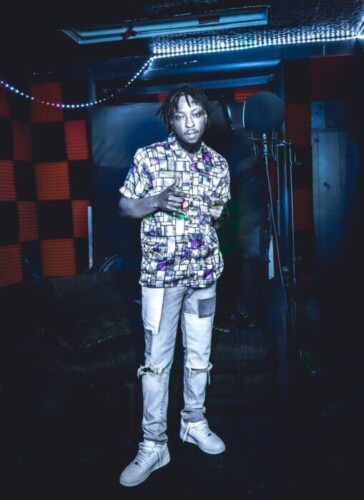 Patrick Imoh, better known as Pat Ca$h in the music business, has taken the world by storm in 2022 with his one-of-a-kind style, which combines the tribal sounds of Afro music with contemporary popular music genres such as hip hop and pop. Even though it is an unconventional combination of musical sounds, consumers were craving something new and fresh: Pat Ca$h's track "Champagne" has proved to be successful on 98.7 The Beat in West Virginia. His next exciting and forthcoming release, "Love Somebody," is set to generate a lasting stir in the underground hip hop business.
Where To Listen
Pat Ca$h's current tracks, such as his hit single "Champagne" and others like "Elevate," "I Know," "Show Me Love," and "Ready for Love," are available for streaming and download on the independent artist's SoundCloud account, Apple Music, and Spotify.
Official music videos for the Nigerian rapper's hit tracks, "Champagne," "Elevate," "Hustler's Prayer," and "Hold Me Down," are also available for viewing on YouTube.
THE POWER OF MUSIC
Born in Nigeria to a non-musical family, Pat Ca$h arrived in the US at one of the hubs of hip hop and R&B, the Bronx, New York, at only nine years old. Compared to Nigeria, his new home provided a huge culture shock. However, the borough of NYC also exposed him to new genres of music, giving him a powerful new way to cope with moving to such a different place than where he was born.
Pat Ca$h didn't begin pursuing his music career until 2019. By the time he had started his musical journey, he had fallen in love with every genre of music but found his niche in creating music inspired by and blending the genres of hip hop, pop, R&B, and Afro music.
VISIT FOR MORE
For more about Pat Ca$h and to be notified about upcoming tracks, official music video releases, and events, follow him at @bombpatcash or subscribe to him on your favorite music platform or YouTube.
© 2022, AMMPRO. All rights reserved.