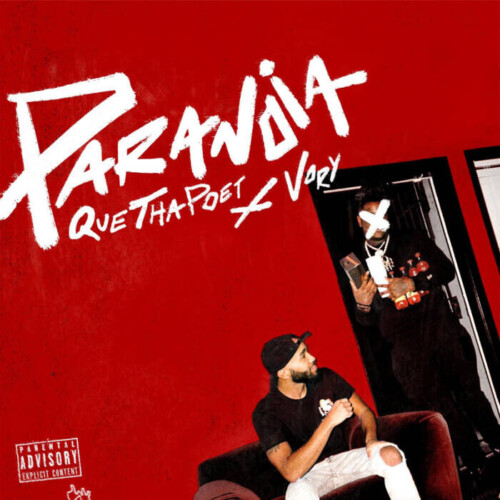 The singer Que plans to release his new hot track titled Paranoia on October 28 in collaboration with none other than Vory. 
To keep his fans stunned, the amazing artist and influencer have also been quite a hoot because of his electrifying performances at multiple events. Living out his longtime passion, Que has quickly caught the attention of many as an independent artist with his unique skill set. His delivery could go toe to toe with any in his class. The artist seems grateful for this opportunity and has no intentions of slowing down. 
In his collaboration with Vory, a record-breaking artist who has also collaborated with Ye for his  album Donda, Que felt a bit challenged, he added, "I felt I went a little more into his world on this  one which I liked because it challenged me a bit more to switch it up." 
Que has covered quite the ground in his young career as a musician with hits like Odyssey and  Adamsville. With more than a million views on Odyssey on Spotify he says, "It's funny because we just started recording when the pandemic hit and that was one of the records we made during  that time." 
Fans and audiences are waiting patiently for this exciting drop and now have their eyes set on  October 28. Don't miss out on sneak peeks and behind-the-scenes of tracks that Que is often seen sharing on his Instagram.
© 2022, Seth "Digital Crates" Barmash. All rights reserved.