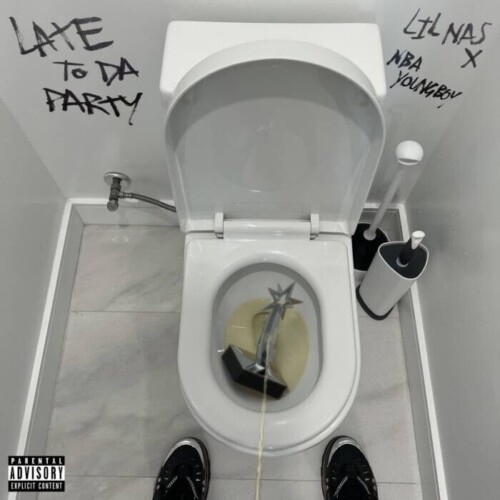 The highly anticipated album, Montero, from Lil Nas X was released last year. The project included megahits like "Montero (Call Me By Your Name)," "Industry Baby" with Jack Harlow, as well as Miley Cyrus, Megan Thee Stallion, Elton John, and Doja Cat. A new single from the artist titled "Late To Da Party" is being released on (June 24). The track opens with a bold statement alluding to his recent sentiments regarding his lack of nominations for this year's BET Awards:
The official song trailer for the song, which included a message pertaining to the meaning of the song, was released just prior to its release. There is floating text in Star Wars style, reading "NBA YOUNGBOY is under house arrest." Trapped on the lifeless and uninhabitable planet HATU. LIL NAS X is betrayed by the brutal empire of terror (BET), which has turned its back on him after leveraging him for power. Music industry turmoil is unsettling the galaxy, and a new hero is needed. "NAS must use the ancient power of video editing to defeat the evil BET before the clock runs out."
Further, Lil Nas X is preparing to embark on his first official global tour, the "Long Live Montero Tour," in September.
© 2022, Derek Charles. All rights reserved.