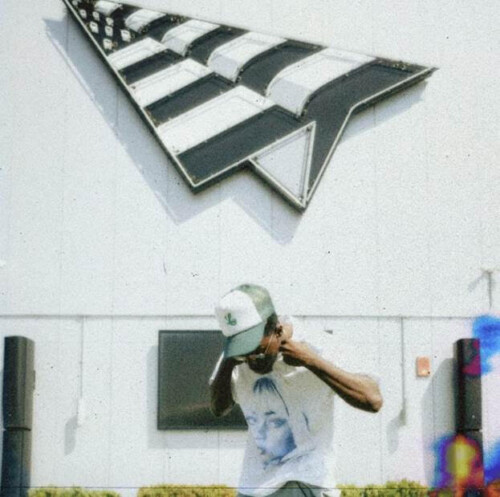 Today, Roc Nation Label has announced the signing of Brooklyn-native HDBeenDope. From penning clever raps over his own high-octane production to self-directing many of his music videos, HD underscores his place as the next big artist to trailblaze through this year's hip-hop scene with a new sound embodying the city of New York.
"As an executive, when you know, you know," said Shari Bryant, co-president of Roc Nation label. "Between the charisma, the style, the energy, the lyricism, and his unique creative approach, it was clear to us that we needed HD to be a part of what we were rebuilding here at the Roc Nation label. We are excited for the world to see what he has to offer."
"HD represents everything a Roc Nation artist should be: creative, dedicated, hands-on, and most importantly consistent," said Roc Nation label co-president Omar Grant. "His approach to music and all creative aspects are intentional. He has a sharp attention span for detail which you see embedded in his musical storytelling and across his visuals. We're thrilled to have him on the team and show the world what's to come."
"I'm a writer and artist from Brooklyn signed to Hov. Those of you who love hip hop like I do understand how special that is," says HDBeenDope. "I'd love to tell you it just happened out of nowhere but the truth is the intent has been consistent through and through. I think they call that serendipity," HDBeenDope said. "I'm here for legacy, living in the now and creating for the future. That's what I'm about, that's what Roc is about. That's what we are about." 
In celebration of the new record label deal, HD has dropped his brand new "Paper Planes" free verse produced by Dizzy Banko and video directed by Erikson Corniel. The visual showcases HD in his home studio spitting raw lyrics over captivating beats as he drives through his hometown of Brooklyn before landing at the Roc Nation's New York headquarters to pay homage to the new partnership.  
Sharpening his craft at the top of 2022, HD produced weekly freestyles called "FreeVerses" embedded with sly introductions to his alter ego VLLE, over sonically pleasing instrumentals from popular and local North East emerging artists. The "Paper Planes" freestyle is the 22nd installment to his steady stream of weekly freestyles dropped consecutively in the first six months this year, underscoring HD's unparalleled consistency and drive as an artist. 
Later this week, HDBeenDope will be releasing his first single as a Roc Nation label signee, "Wake Em Up" also produced by Dizzy Banko. The Brooklyn rapper previewed the track release earlier this month during his headline show at The Meadows which featured special, surprise appearances from Dizzy Banko, Tyler Loyal, Niko Brim, Kai Ca$h, A.C. XZA, Lola Brooke, Devon Terrell and more. The Meadows is the latest of the marquee stages HD's has performed on, which includes one of the nation's largest festivals, Rolling Loud. 
In 2021, the multi-faceted powerhouse released his highly anticipated project Side A: The Preface, with multi-platinum producer Earl On The Beat which included collaborations with fellow Roc Nation artist Maeta and Landstrip Chip.  
Drawing influence from his city's rich history of hip-hop culture and East Coast legends like Big L and Notorious B.I.G, the New York-native dropped his second project BrokeN Dreams in 2020 featuring the hit single "Die With Me" which cultivated critical acclaim from HYPEBEAST, DJ Booth, XXL, before releasing the song "Top," which was featured in Madden NFL 21, NBA2k & across sports blogs.  HD's massive hit "BYRD" has amassed over 28 million streams and counting to date. 
© 2022, Seth "Digital Crates" Barmash. All rights reserved.