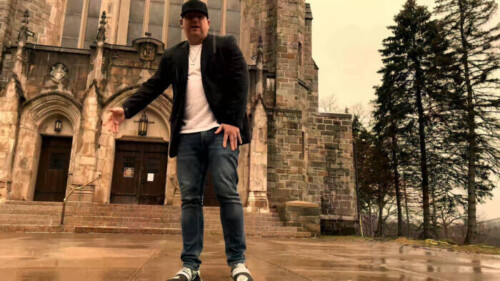 Sean Delaney is a driven, passionate and charismatic artist with a unique approach to his blend of hip-hop. As a song-writer, Sean knows the importance of details and how much they enable artists to reach their vision: his sound is all about connecting with the listeners through high-energy release, uplifting melodies, and an inspired personal flow. From Hudson, NY, Sean started making music at the age of 12, "I fell in love with hip hop and my love for English translated into lyrics. I realized I had a knack at word play and started making songs with some friends".
Sean is most proud of the success of his song, Open Your Eyes. "I traveled all around the country to perform it, including the Capitol in DC. Open Your Eyes is currently being used for training purposes at facilities all over the country that deal with disabilities. Winning countless state awards for the lyrics of the song was a great achievement. No song I've ever written has had that much impact on such an important topic, even though there have been many".
Along with being a musician, Sean is also a top performing Marketing Executive. This allows Sean to network with tons of other artists to not only achieve his goals, but to help others just like himself achieve their dreams too. 
Sean is working on his third mixtape for his Wonder Years series dropping in August, as well as his Heart Of A Lion album that's coming soon. Listen to Sean Delaney on Spotify and follow him on Instagram to keep up with his music, he is an artist you won't want to miss. 
© 2022, Eros Entertainment. All rights reserved.