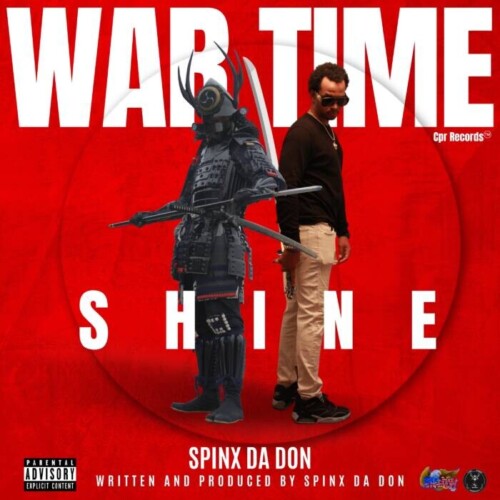 National recording artist and renowned entrepreneur, Spinx Da Don, has become a popular trendsetter within the music business and other industries. His content has been regularly seen on World Star Hip Hop and he has worked with some of today's hottest music icons. Additionally, Spinx Da Don's music has sent shockwaves through the scene via Shade 45, DJ Drewski, DJ Wallah, to name a few. As his fan base has dramatically increased over the last few years, so has his keen ability to fuse different sounds together.
Following the success of his 12 track album, "Papi St. Vol 1," the hit singles, "Where's the Love," "You Smell That," "Clapping Back" featuring Haze, and "NY Swag Remix" featuring the one and only Styles P, Spinx is no stranger to adaptation and eclecticism. Recently, the talented music artist unveiled a one-of-a-kind single titled, "Slayer" which allows Spinx's fans to see a different side of him. With a combination of a dope hip hop beat and some soft toned vocals, Spinx displays his musical abilities which reach beyond the expectations of his audience. It's easy to envision "Slayer" seeping through the sound system of a car with the windows down. Similarly, one can foresee this song being played at a lounge with a chill crowd vibing to the unique vocals. During this era in music, it is imperative to stay relevant while also maintaining one's authenticity. Spinx Da Don has hit the nail on the head with "Slayer".
It's no surprise that Spinx Da Don continues to break down barriers in his career. He is a prominent figure in the world of business. Not only does he create music for himself, but he also owns Cash Power Respect Records and a clothing line. He is no stranger to a fast-paced life in conjunction with a cool, calm, and collected demeanor. Many express their astonishment when witnessing his greatness. For instance, Spinx Da Don has worked adamantly in marketing and networking. He has been seen at high end events such as Rolling Loud and New York Fashion Week.
With business booming and numbers climbing daily, Spinx Da Don will always remain humble and true to the culture of hip hop. His roots are deeply embedded in the life of a music artist and he has no intentions of slowing down any time soon. His new single, "Slayer" is just a small taste of what's to come. While we await more amazing content from highly sought after Spinx Da Don, be sure to stream the new single and follow him on social media to stay up to date!
FOLLOW SPINX DA DON<—CLICK HERE!
© 2022, Julz Mancini. All rights reserved.