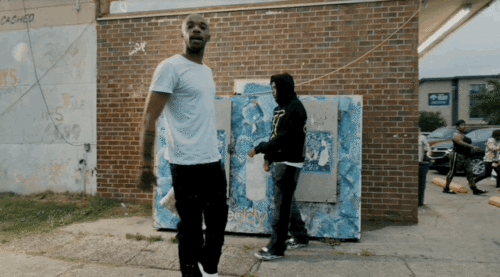 New Orleans rapper Stone Cold Jzzle has just released his new project Troubled and shared a video for "Flashout". Troubled is a product of his life experience over the past year—from adversities in friendships to dealing with depression and anxiety to relationship obstacles and even legal trouble—no matter the struggle, Jzzle has always found a way to stay tapped in and make light through the darkness. The video for "Flashout" opens with a fast-paced robbery followed by cinematic scenes of Jzzle riding around his city, congregating with his crew, and delivering his hopscotch flow over smooth, minimalist production. As a first-time executive producer, Stone Cold Jzzle is expanding his artistry in vibrant new ways and solidifying his takeover of the New New Orleans rap scene and beyond with the release of his new album Troubled.
Stone Cold Jzzle grew up in the 7th Ward neighborhood of New Orleans, where his 2019 break-out track "Yup" (2.7m streams) has become a longstanding local anthem. At the top of 2020, his song "Water" (310k streams) was also heard playing in a viral video of Odell Beckham celebrating LSU's National Championship win in the locker room with the team. Jzzle has spent the past two years laser-focused on his continued growth, and his music has since captured the attention of rap veterans such as G Herbo, Kevin Gates, and others. In 2021, Stone Cold Jzzle made waves when he teamed up with fellow New Orleans up-and-comer Rob49 on "Flood it" (230k streams).
© 2022, Seth "Digital Crates" Barmash. All rights reserved.