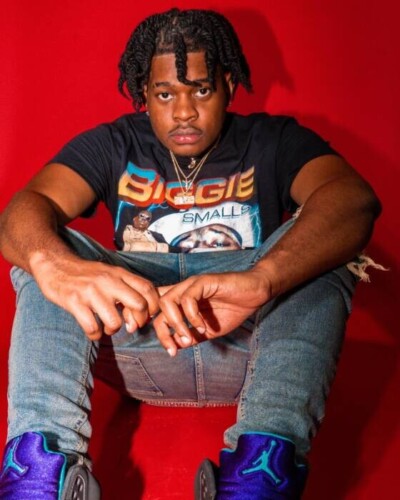 TekkiiSue has dropped a new video for his hard-hitting track, "Bag Different (Brag Different)," along with his new album, Rare Breed.
The visual for the Genics produced track finds Tekkiisue in the club showing us why his bag is so different. He really shows us him doing it big with models dancing to him behind the DJ booth.
Months before dropping the "Bag Different (Brag Different)" video, Tekkiisue released his album for Rare Breed on all streaming platforms .
For those that don't know Tekkiisue (tech • e • sue), he is a an alabama artist from Hurtsboro, Alabama. He was born April 22, 2001 . At the age of 21, he is no rookie to the rap game dropping his first mixtape going into middle school,and he went on to release many more. By the time TekkiiSue made it to high school, he was receiving more recognition from singles like "FASTLANE" & "OTW" which took over his city in 2018. In 2021, Tekkiisue released "Bag Different (Brag Different)" which still is making major traction on social media and in his city. Don't forget to follow tekkiisue on instagram @tekkiisue
© 2022, AMMPRO. All rights reserved.