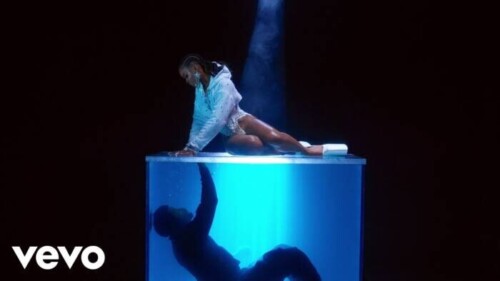 Earlier this week, Ari Lennox confirmed via Twitter that the album for her upcoming project has been completed and will be released in the near future. In anticipation of the release of the project on Aug. 12, the R&B favorite releases a brand new single entitled "Hoodie." It is produced by Elite, a frequent collaborator and Dreamville staple, as well as accompanied by a video.
As previously mentioned, Ari Lennox released a song in September titled "Pressure," which was produced by Elite once again, in addition to Jermaine Dupri and Bryan-Michael Cox. Almost three years have gone by since Lennox released her debut album Shea Butter Baby. A total of 12 songs were included on this album, along with guest appearances by his Dreamville cohorts J. Cole and JID. The next month, Lennox dropped a remix EP for Shea Butter Baby, featuring collaborations between herself, Durand Bernarr, and Doja Cat Smino and in preparation for updated versions of "I Been," "Facetime," and "BMO" accordingly.
A few months back, the 31-year-old artist posted a notice on Instagram stories and Twitter informing her followers that she was no longer performing shows that required travel by plane because she was terrified of flying. Her mental health has been affected by flying for a while, and she has been dealing with it for a while.
A tie between Lennox and Drake for the most nominations at the 2022 BET Awards was announced earlier this year. In addition to being nominated for Best Female R&B/Pop Artist, Video of the Year for "Pressure," the singer was also nominated for her BET award for "Unloyal" and "Pressure" with Summer Walker.
© 2022, Derek Charles. All rights reserved.