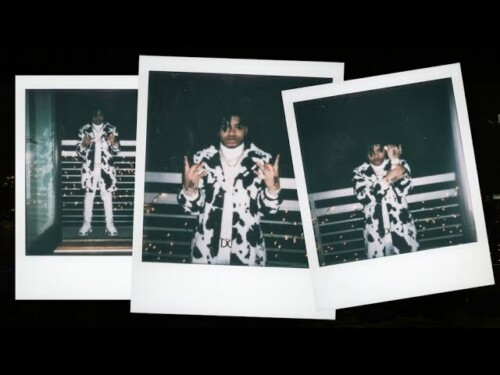 Those who are fans of NoCap will be pleased to hear that he will be releasing his net project Mr. Crawford next month. The project consists of 21 songs, including "I'll Be Here" and "Vaccine."The musician has just released a new single titled "Shackles to Diamonds," which features Al Geno on production, and on which the Alabama star vents about his current situation:
Presented by David Janoff, the video for "Shackles to Diamonds" takes place during the nighttime hours in what appears to be NoCap's city, where he raps alongside the water and in a nearby condominium. With all the artist and the music placed in a video accompanied by some static noise, you actually have a video that keeps the audience's attention.
Following 2020's Steel Human, which featured 16 tracks and collaborators, Mr. Crawford will release his next album in the near future Lil Uzi Vert, DaBaby, Boosie Badazz, and Jacquees. In the intervening years, he has released a multitude of loose cuts, including "Fortune Teller," "Mistake," "Free Draco," "Drown In My Styrofoam," "Dismiss You," "Time Speed," "Flaws," "Pain Show," "200 Or Better," and "Hold Back The River" with Clever.
© 2022, Jonathan P-Wright. All rights reserved.