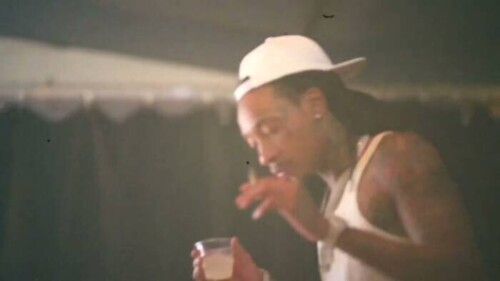 The collaboration was a result of Smoke DZA, Wiz Khalifa, Big K.R.I.T., and Girl Talk collaborating for "Put You On," a high-energy track that is slated for the group's upcoming album, Full Court Press. As the week goes on, the collective looks to build on that momentum with their latest single, "How The Story Goes," featuring Wiz and K.R.I.T. who speak about fake women and men who want to come around for fame and money:
Besides the track, the track comes with a visualizer by David Muñiz, Ben Hess, and Andy Regos, in which Wiz and K.R.I.T. chat with Girl Talk in the studio and catch a vibe from it. Girl Talk (real name Gregg Gillis) disclosed how this collaborative effort came about in a press release:
"Wiz was the first to record a verse. After he got in the booth, it felt like a natural fit for him even though the beat was different than usual for him. K.R.I.T. came in and executed the remainder of the song based on this verse. The sample was able to take on a new feeling; he captured the feeling of the sample. It ended up being one of the songs I kept returning to most often."
© 2022, Jonathan P-Wright. All rights reserved.