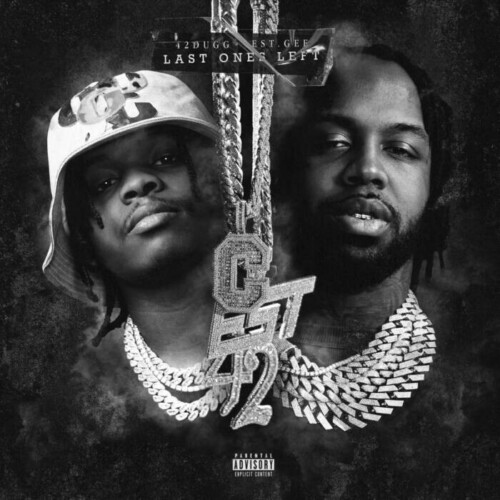 EST Gee and 42 Dugg will release Last Ones Left this Friday (April 8). They decided to delight the masses with the first single from it today. As the duo ride their momentum into 2022 with their latest single, "Thump Shit," they remind fans that individualally they have a hot streak going, but as a team they can do no wrong. Featuring bumpin' bass, the duo rides the track as they allude to the title:
The chart-topping rapper 42 Dugg released a special edition of his chart-topping hit Free Dem Boyz a few months ago. In the new version, seven more tracks are included, making the total 26 tracks. To ensure fans are aware of the revamped vibe from the start, Dugg decided to add the revamped tracks right at the beginning of the project instead of tacking them onto the end.
In July, he released the first album of the series, entitled Bigger Than Life Or Death, which featured 15 tracks that featured Rylo Rodriguez, 42 Dugg, Lil Baby, Future, Young Thug, Yo Gotti, and Pool Shiesty. He later added to that body of work to create Bigger Than Life Or Death, Pt. 2, an additional eight-track work for fans of the Louisville rapper.
© 2022, Jonathan P-Wright. All rights reserved.