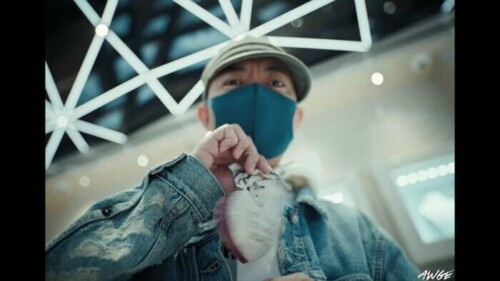 The legendary fashion designer NIGO has just released his new album I Know NIGO, which contains 11 songs featuring Tyler, A$AP Rocky, Pharrell Williams, Pop Smoke, The Creator, Pusha T, Kid Cudi and more. You'll be able to see the video on Wednesday (March 28) for "Heavy," a collaboration with Lil Uzi Vert, which sees production from AXL Beats, Brandon Finessin, and CuBeatz. Throughout the infectious track, Uzi shows off his skills and wealth:
Video accompaniment for "Heavy" is provided by AWGE and begins with Steven Victor picking up NIGO (as he has either purchased the store or brought a closet-full of clothes on his recent visit to America) and meeting up with Lil Uzi and Rocky at Jacob & Co. The rest of the clip is simply an exercise in being better than all of your peers, this is accomplished through a variety of outrageous jewelry pieces, high-end whips, and more.
This is NIGO's first studio album in 22 years, which follows Shadow of the Ape Sounds which was also a collaboration with Rakim, GZA, The Beatnuts, and the late Biz Markie, among many others. A year earlier, the Teriyaki Boyz member released Ape Sounds, an instrumental collection of works.
© 2022, Jonathan P-Wright. All rights reserved.