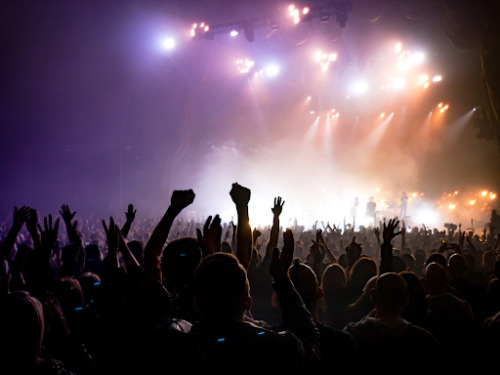 Back in September,  it was announced that nine-time Grammy winner Rihanna will headline the Super Bowl 57 halftime show.
The 34-year-old Rihanna is renowned for her versatility, having performed songs in a variety of genres. This includes pop, hip hop and R&B. So yes, there will technically be a hip hop performer at the halftime show.
Super Bowl 57 will take place on Feb. 12 at State Farm Stadium (home of the NFL's Arizona Cardinals) in Glendale, Arizona. This will be the third Super Bowl to take place inside the venue; Super Bowl 42 (the New York Giants vs. the New England Patriots in 2008) and Super Bowl 49 (the Patriots vs. the Seattle Seahawks in 2015) were also held here.
The state of Arizona launched legalized sports betting in September of last year. So fans in The Copper State will have the fun opportunity to bet on a Super Bowl game that's being held right here in Arizona.
Cardinals fans can actually place wagers at the BetMGM Arizona Sportsbook which is located at State Farm Stadium and also online for their convinience. BetMGM Arizona is also offering customers a risk-free bet of up to $1,000 upon signing up.
The Cardinals will need a hot second half to sneak into the playoff picture. But if they can find a way to get hot and win the NFC Championship, this would mark the third straight year in which a team plays at a Super Bowl in its own stadium. 
The Tampa Bay Buccaneers became the first team to do so in Super Bowl 55, defeating the Kansas City Chiefs at Raymond James Stadium to win their second Lombardi Trophy. Last season, the Los Angeles Rams outlasted the Cincinnati Bengals at SoFi Stadium to win the Super Bowl.
Throughout the history of Super Bowl halftime shows, fans have gotten to enjoy a wide range of different music genres, artists and bands. From Prince to The Rolling Stones to Michael Jackson to Paul McCartney to Beyoncé, there is no shortage of all-time great musicians who delivered unforgettable performances on the Super Bowl halftime show stage.
At this phase, there's good reason to believe that Hip Hop music artists will headline Super Bowl  halftime shows over the long run.
Expect More Hip Hop Artists At Super Bowl Halftime Shows
The Super Bowl 56 halftime show was a star-studded lineup which featured Dre. Dre, Snoop Dogg, Mary J. Blige, Eminem and Kendrick Lamar. 50 Cent and Anderson .Paak were special guests at the show, too.
These beloved music artists made history by performing the first full hip hop Super Bowl halftime show in history. NBC Sports, which broadcast the Super Bowl, announced that the halftime show averaged 112.3 million viewers.
With numbers like that, why wouldn't the NFL and Apple Music (the new sponsor of the Super Bowl halftime show), want more hip hop artists? 
One also has to consider the long list of world-famous hip hop musicians who have yet to perform at a Super Bowl halftime show: Drake, Lil Baby, Post Malone and J. Cole are just a handful of the biggest names in the hip hop world who haven't performed at a Super Bowl.
And of course, The Weeknd was the headliner of the Super Bowl 55 halftime show. 
Just consider that Rihanna and the Super Bowl 56 performers had to wait a while to get their call to the halftime show stage, and they've been household names for a long time. The likes of Drake and Lil Baby just have to be patient, and perhaps the NFL and Apple Music will ask them to perform at a future Super Bowl show.
Considering the massive ratings and universal praise that the hip hop artists received for Super Bowl 56, there's good reason to believe the NFL and Apple Music will look to continue the trend of hip hop music.
One also has to consider that many of the great musicians and bands from previous eras/generations have already performed at the Super Bowl halftime show. You're not going to see McCartney, The Rolling Stones or U2 headline another one, for instance.
So when you look at the recent history and the success of hip hop music today, it's safe to say that we'll see a lot more hip hop musicians headlining Super Bowl halftime shows over the long run.
© 2022, Seth "Digital Crates" Barmash. All rights reserved.