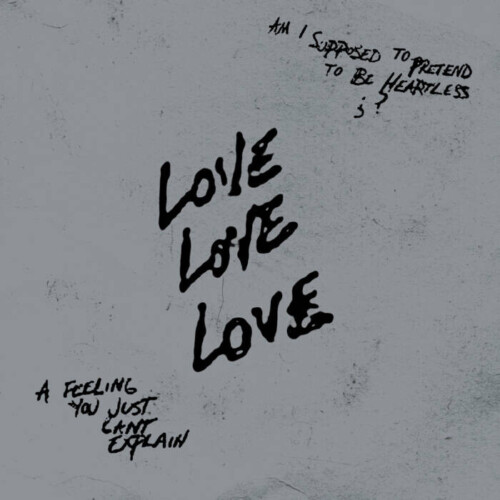 Today, "True Love" from Ye & XXXTentacion is officially released via Columbia Records – listen HERE.
Says John Cunningham, X's longtime collaborator, on the creation of the track, "For four years the song has been playing in my head. Ever since X first started singing "True Love" around the house in early 2018 it stood out to both of us as a special song. While we weren't able to finish recording the song at the time, four years later in January of this year I had the opportunity to meet Ye while he was working on Donda 2 and I played him the demo of it. At the time it was only X's vocal and my piano, but as soon as Ye heard it and started singing over the instrumental section in between X's choruses, it felt like the song was always meant to be finished by him. As someone X has cited for years as one of his biggest inspirations both musically and more widely as an individual, Ye breathed a life into the song that I feel blessed to have been witness to. I couldn't imagine being more proud of how this song came to be, both as a collaborator and as a friend trying to do right by the legacy of someone who was taken far before reaching their full creative potential."
"True Love" plays over the end credits of LOOK AT ME: XXXTENTACION. The documentary is out now on HULU, which the New York Times calls "fascinating."
The song's cover art features X's handwritten notes, scanned from a journal that his mother found recently, with design by Ye. In the past, XXXTentacion had enthusiastically expressed his admiration for Ye on social media. The official release of "True Love" represents a full circle moment and another milestone in his unprecedented legacy.
© 2022, Seth "Digital Crates" Barmash. All rights reserved.