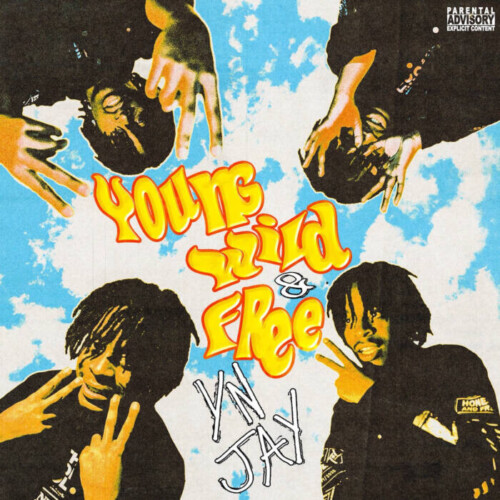 The audacious avatar of Flint's out-of-pocket rap scene, YN Jay won a cult following with his boisterous personality and real deal rhyming skills. Providing a peek into his promiscuous persona, Jay shares Young Wild & Free, his new project. With a soundscape sculpted by Flint-area architects ENRGY, Marc Boomin, and Wayne616, Young Wild & Free lays Jay's freeform, stop-start flows on top of airy synths and boomin bass, giving his sex-crazed bars an air of sophistication. His first project since last summer's Coochie Chronicles, Young Wild & Free remains exciting across its 15 tracks, moving from signature "Coochie Man" manifestos like the slyly sensual "Summer Walker," to freewheeling experiments like the chattery and chaotic "IDK What I Made." The new project balances the more outrageous outbursts with some of Jay's most tender moments to date, including the mournful and melodic "How I'm Doing," and the closer "Miss My Dawg," a heartfelt tribute to his incarcerated friend Rio Da Yung OG.
Young Wild & Free is a proud product of the state of Michigan, welcoming regular collaborators such as Rio, Jay's frequent duo partner Louie Ray, and Detroit lion Babyface Ray, who brings his luxurious sensibility to recent single "Coochie Island." Beyond the Mitten, Jay rolls out the red carpet for street heroes like Sacramento's Mozzy, who tries his hand at YN Jay's flow on "Tip Off," and Brooklyn's Bizzy Banks, whose tumbling verse on "Lose Control" is a tape highlight. Home to the recent video single "Shake That A$$ Baby," Young Wild & Free is available everywhere via Alamo Records.
Effortlessly viral and endlessly inappropriate, YN Jay's Young Wild & Free is the latest step in his unlikely viral rise from the streets of Beecher, Michigan to his current status as an internet superhero. He's solidified himself as a mythical figure on TIkTok, generating millions of video creations on viral hits like "Triple S," "Coochie Land," and "Kakashi," while his inimitable raps quickly earned co-signs from the likes of Drake and Lil Uzi Vert. Young Wild & Free follows up last year's highly acclaimed Coochie Chronicles.
With Young Wild & Free out now, YN Jay is ready to take the next step. But all the success in the world can't tame the Coochie Man.
Buy/Stream Young Wild & Free: http://ynjay.lnk.to/YoungWildFree
© 2022, Seth "Digital Crates" Barmash. All rights reserved.