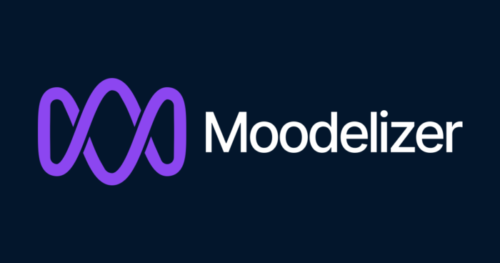 Music formats have been pretty stagnant for a few decades. You've got MP3, FLAC, and WAV.  Now there is a revolutionary format called MOO. Moodelizer is a Swedish-based sound technology company creating the music format of the future with its patented MOO reactive music technology. Record labels and artists alike are now recording music directly in the reactive format, allowing them to connect with their listeners in a more interactive way than streaming. Reactive music – as this genre is known – is getting the record industry's attention because it crucially offers a new source of revenue for artists and record labels in addition to traditional streaming, and is emerging as the new paradigm for music consumption with Gen Z.
Moodelizer is a patented proprietary format that takes the ability to control music in real-time to the next level and is different from the stem players popularized by the likes of Kanye with his last record release, Donda II. Traditional stem players work with extracted parts of a song – such as bass, drums, or vocals – that are then presented to the user so they can play them separately and together. Reactive music – by contrast – combines the power of stems with an added dimension of creative control for both the user and the creator of the music itself. Reactive music experienced on a smartphone, for instance, can be controlled by any data the phone generates such as body and face tracking, video analysis, movement positioning or simply touching the screen, to mention a few.
This new tech has artists getting creative with their new music releases. Artists and labels – from Kanye to Deadmau5 and Grimes – are using tech like Moodelizer to create interactive streaming experiences, effectively allowing listeners and fans to become collaborators in the dynamic music-making process.
Social media creators have long enjoyed a growing number of creative tools for visuals but have seen very little development within the audio.  The focus over the past 10 years has been on increasing the camera's functionality – everything from video to facial filters – at the expense of the music. TikTok arrived, and instantly brought musical creativity on par with visual creativity, connecting the two for more engaging output in the process. U.S. social media platforms are now playing catch up, and integrating reactive music into their product mix, with Instagram Reels rolling out reactive music in the past month.
Moodelizer is taking musical creativity on social platforms even further. It is basically a multitrack audio format that allows for on-the-fly management of volume and tone. The files contain multiple tracks and using the Moodelizer app, for instance, you can bring certain tracks to the fore, trigger tracks with body motions, and even change tracks as they play. Imagine a version of a sequencer or a Garage Band but in a file. You can also mix in tracks by swiping your finger up and down a slider and then importing the video and music into the social media site of your choice. The system also allows you to punctuate videos and TikToks using a number of techniques including some experimental tools that let you easily start and stop tracks by waving your hand, showing a certain number of fingers, and even dancing. It's literally a content creator's dream technology come to life!
Founded in Stockholm in 2014 by award-winning music producer Carl-Michael Herlöfsson and Vice Media Nordics founder Mathias Rosenqvist, Moodelizer is the inventor of reactive music. The company is on a mission to make reactive music the next industry standard on digital platforms by developing disruptive software for adding reactive music to videos. The Moodelizer mobile app is now available on iOS and Android. For more information on the company, visit Moodelizer.com.
Moodelizer, the Sweden-based sound technology company behind the invention of reactive music, is launching its app with a suite of proprietary audio capabilities and the aim of becoming the new industry standard at the intersection of social media and reactive music. As creators around the world realize that music doesn't have to be merely a detached backdrop to the action on screen, the Moodelizer app takes musical creativity to new levels by handing over the power of reactive music arrangement from professionals to creators. The app is a music-forward video editing tool featuring patented MOO sound format: easy-to-use reactive music that fits video – not the other way around. From remixing songs in real-time to choosing from an extensive catalog of top-tier music, the new features are guaranteed to enhance the video and social media posts.
"Moodelizer is building a brand new standard in video creativity and in music distribution. They believe the future of music includes allowing creators to interact with music on their favorite social platforms", says Moodelizer CEO Mathias Rosenqvist. "Social media creators have long enjoyed a growing number of creative tools for visuals but have seen very little development within the audio. It's time to bring musical creativity on par with visual creativity and connect the two for a more engaging output. Reactive music does just that; Moodelizer is perfectly positioned with the music format of the future."
The idea is to playback music in a reactive way to have the music be customizable to fit visuals. This technology has international patents and is primed to make a huge impact in most major tech markets. You can interact with the music via consumer technology most specifically the smartphone and tablet using the data of the phone to create a reactive engine to influence the production of the music. This tech allows you to control pitch, time, tempo, and element isolation, to enhance and customize the listening experience. The experience itself is mobile, virtual, and adaptable to any consumer device. The format is simple to control and can be enjoyed by all ages. The control itself can be as simple as hand gestures, facial expressions, or full-on dance choreography, as well as AR modeling. The possibilites of music customization with this technology are limited only by the imagination of the user. Moodelizer is working on its own sound and song catalog with its own application for creators to collaborate.
Moodelizer is betting big on its patented reactive audio technology as the sound format of the future for digital music. With Moodelizer, creators can make great-sounding videos in no time and instantly elevate the art of storytelling through its powerful audio technology. The built-in reactive sound engine lets you arrange music as you make your video with a number of brand-new features. Touch the screen while you're filming and change the music in real-time. Preset your musical arrangement in Clips and shoot a video in perfect sync with your tunes. Add beat-synced visual effects or record yourself singing along using your Bluetooth earbuds.
One of Moodelizer's unique advantages is its ownership of its music catalog. Moodelizer owns the only catalog in the world that comes in reactive sound format and with the rights pre-cleared for ease of use. Moodelizer focuses on the music and the value it adds when it's part of the creative process rather than an after-effect.
"Moodelizer is the music-forward video maker with easy-to-use reactive music that will elevate your short videos," continues Rosenqvist. "The new features really raise the bar for the possibilities of creator-controlled reactive music within a social media network."
Moodelizer's new product features are about making things easy and building products that creators love. The application already has a growing catalog of reactive music, now at over 250 original tracks not found elsewhere, composed by Sweden's Leading songwriters. The app has a live music editor and an automated music editor for multiple camera clips. You can record yourself singing along or talking using Bluetooth earbuds and add visual effects in tune with the music. Lastly, you can share or send directly to TikTok, Instagram, Facebook, Youtube, and other popular social media sites.
Moodelizer plans to expand the app's AI capabilities and roll out new features controlling music via body tracking, facial recognition, emotive recognition, augmented reality, and more soon! The new Moodelizer app is free and available to download on both Android and iOS devices now.
To understand how Moodelizer works, view the links below:
Moodelizer app Touch Before n After 
Moodelizer app Clips Before n After
© 2022, Seth "Digital Crates" Barmash. All rights reserved.